March 30 2020
The winds today cleared out the fog and showers from the weekend, but we are just getting into the cooler air. That will be felt for at least the next few days. I say 'at least, because I was initially writing this repeat for a chilly weather outlook.  The most recent NOAA outlook from the Climate Prediction Center had the short and long range outlooks for your region remaining with below average temperatures. This was the first time I can remember in at least a year that I've seen this.
But can long range weather outlooks be trusted?  April Fools Day is this week, and perhaps this was a joke?  Not really. But it may have been computer guidance that did the fooling. Make sure you read all the way to the bottom.
Temperature Outlook: April 2 – 6, 2020
Temperature Outlook: Through April 10, 2020
As if this wasn't enough, the 1 month outlook also showed our region with below average temperatures.
Temperature Outlook: Through April 24, 2020
Baltimore Climate Data Normal Highs:
April 1 = 59ºF
April 30 = 70ºF
Here's the catch:
I compiled these imaged for a report a few days ago. I also grabbed two jet stream forecast maps to add validity. But, I never wrote the report. So when I went to share this today, I noticed the forecast models did a little flip. We are use to that after seeing potential snow one week away that disappears.
Tomorrow: Still Plan On Cool Temperatures 
This Weekend ?
Initially the jet stream showed a trough = cool air locked in for the eastern US. But wait!
This was the two days ago on the reliable European Model.
However, this morning the jet stream forecast for Sunday April 5 looks quite different. This forecast is for the same day, just generated two days later.
Now compare the GFS Model animations.
OLD Jet Stream Forecast: April 1 to 13, 2020
NEW Jet Stream Forecast: April 1 to 13, 2020
This shows a ridge off of the coast holding mild air in our region through the middle of April
What Does This Mean?
If you read this far down, then you might be asking why?  Why show a chilly outlook for April only to discredit it?  My point is that computer models are guidance but they are not perfect. This has been on display with phantom snow storms that never appeared all winter.
I do not like long range projections for this reason. I study the atmosphere. I understand how weather forms and when it can be severe. However the long range projections are subject to change.
This works for all modeling. We are getting a daily does of modeling for COVID19. This also is just guidance, but there are may variable. The difference is that we can not control the weather or how it behaves over us.  With Coronavirus, we still have some control over our behavior and the impact on us.  Perhaps that can provide a little more comfort, and we can still just watch and track the weather as it comes.
Temperature Outlook From This Morning
The mild air seems to return with afternoons in the 60s this weekend through next week.  The chilly outlook does not show up in the been of models.
Please share your thoughts, best weather pics/video, or just keep in touch via social media
Baltimore history of snowless February(s) and winters when March brought the most snow:
Click here to see more: March Snow After Winter Has Been Slow
Winter Outlook Series:
My Call For Snowfall Winter 2019-2020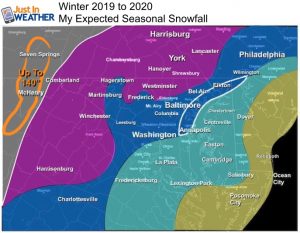 Snowy Winters Following A Hot and Dry September
NOAA Winter Outlook Leaves Room For More Snow With Mild 'Seasonal Average' Temperatures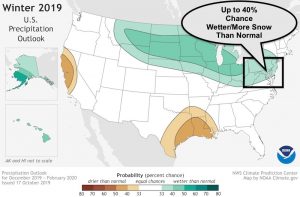 Also Read:
Other  Links:
See the maps for when we normally expect the first frost in this link.
Baltimore Weather At BWI May Not Be As Hot As Reported
Construction at the airport close to the weather station may be added artificial heat. Click here or the image for the details.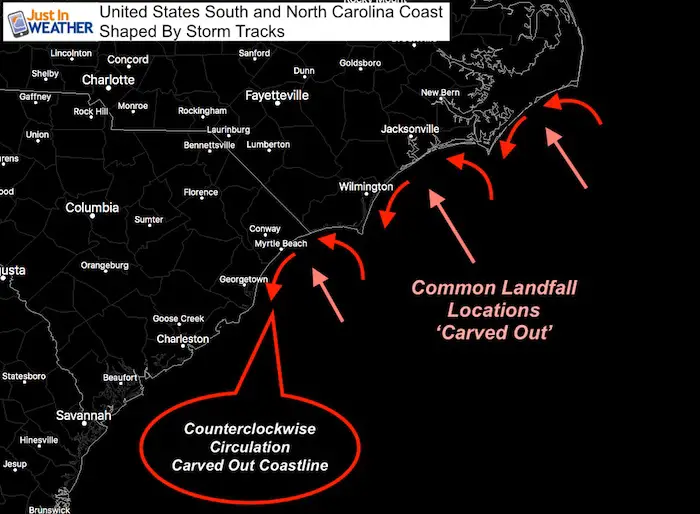 Maryland Trek Cycle Jerseys From Hill Killer
All proceeds will go to the Maryland Trek 6 total and Just In Power Kids programs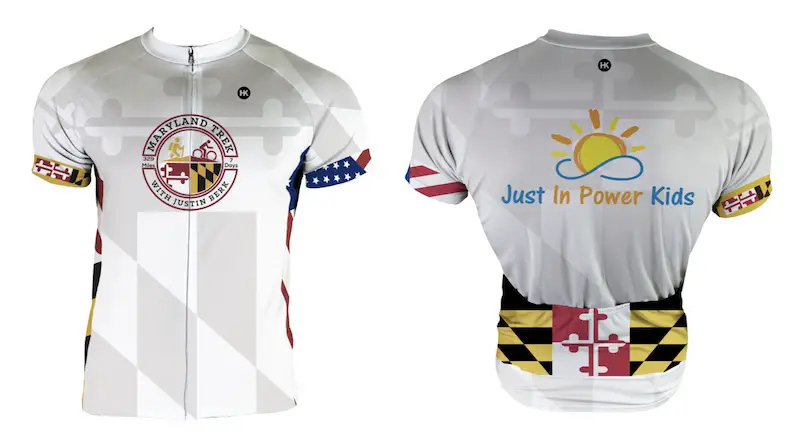 Thank you to our Title Sponsor for Maryland Trek 6
Shining on with Smyth and their contribution, our team has raised over $95,000 for Just In Power Kids to provide free programs for kids in and post cancer treatment.

Just In Power Kids:
Proceeds go to our programs Providing FREE holistic care for kids in cancer treatment and up to 5 years post treatment and caregivers.
Shine On
Proceeds from all sales go to Just In Power Kids. Click the image to shop and show your support.