Sunday December 15 2019
A Winter Weather Advisory has been issued for the northern and western half of the region for Monday morning. This goes along classic lines father inland away form the big cities and warming from the Chesapeake Bay. We will all get snow, and it arrives early. But the places likely to have temperatures below freezing and impact on the roads are in the shaded counties below.
Winter Weather Advisory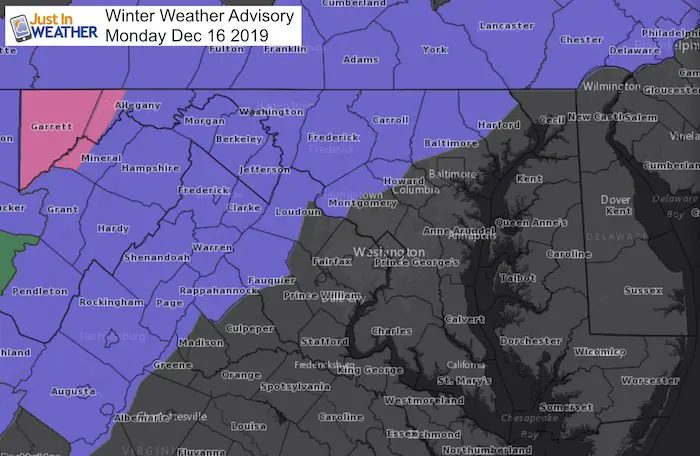 Two Parts: Morning Snow, Late Day and Evening Ice
There are two model simulations sliders below. The show the early arrival of snow, then a lull. Northern areas are likely to remain near or below freezing while the second wave
School Impact?
I don't make the school call, but if I was a betting man I would suggest this:  It will be snowing when the call is made.  It's after a weekend and the last week before holiday break. If there is ever a time to be lenient on expecting icy roads and delaying school, this would be it in the counties with a Winter Weather Advisory.
A delay is what to aim for first, then maybe reevaluation. The northern Maryland and southern Pennsylvania advisory zones should get in on freezing rain later in the day. The impact on roads are likely as it gets dark after 4:30 PM. Evening activities might be canceled there.
However, this does not apply to all areas.  In Maryland the school decisions are county wide. The advisories below highlight the split in counties such as:
Western Montgomery and Howard, plus northern Baltimore and Harford Counties: It is possible you have wet roads by you, but other parts of your county are slick. This could be one of those days.
Southern PA: will be in the thick of the frozen zone with snow in the morning and ice later in the day.
Baltimore City, Anne Arundel, Cecil County and back to Prince Georges are on the edge of 50% chance of roads getting some stickage before daybreak. But likely staying wet closer to the water.
Compare To My Original Call
The NWS Advisory does allow for 1 to 3 inches of snow
I've fixed the icing to include 'Through Evening'.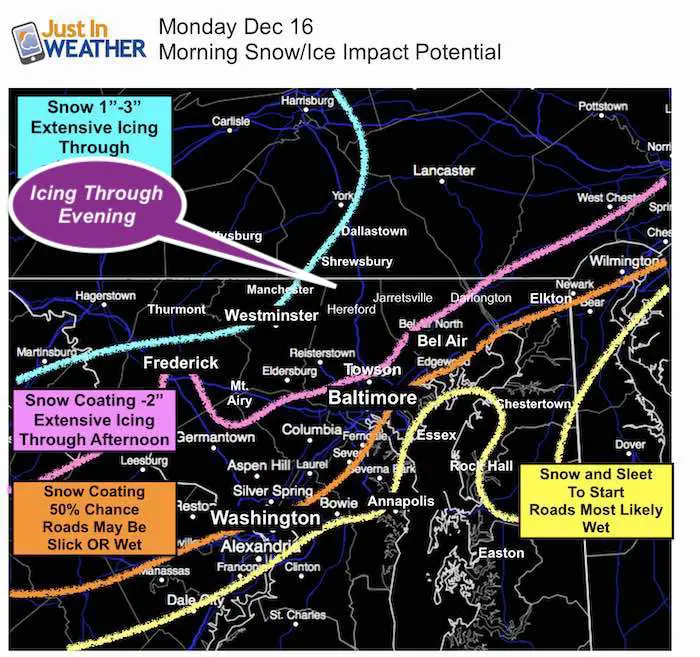 Evening Set Up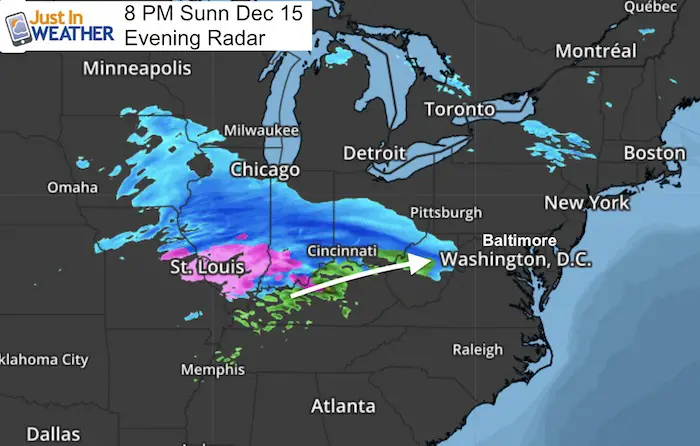 Morning Snow
HRRR Model —> slider
This model brings in the snow even earlier. It could begin between 1 AM and 3 AM
Temperatures
The Freezing Line before sunrise will be about 5 to 10 miles inland from I-95. HRRR Model and NAM 3 Km are in agreement.
This is the best bet for road sitckage. It's possible heavier burst could get some pavement coverage when above freezing, but it will be less likely closer to the Bay.
HRRR Model
NAM 3 Km Model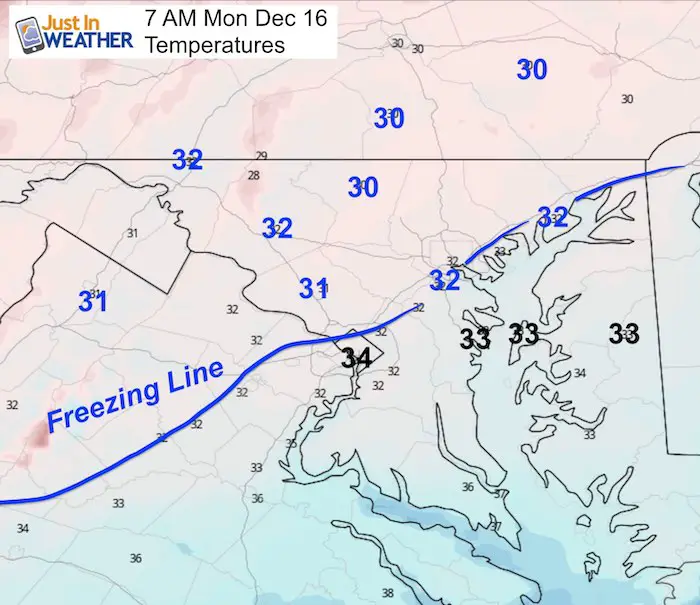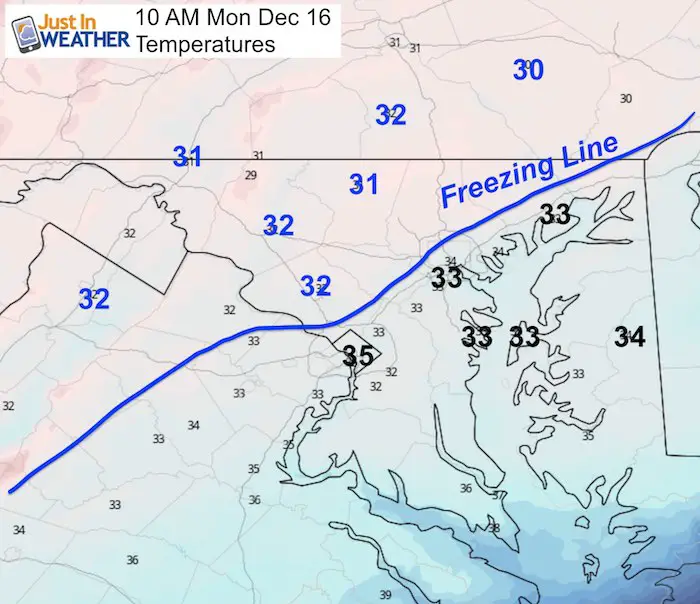 Freezing Rain Late Day and Evening
The NAM 3 Km Model here shows the morning snow, then the lull.
The freezing rain will develop after 3 or 4 PM and intensity in the evening. This will be a case with more icing in the dark of night after 5 PM. I would limit driving in northern counties of Maryland and southern PA where temps hold below freezing.
 —> slider
I will be up in the morning to start updates after 4 AM
Please share your thoughts, best weather pics/video, or just keep in touch via social media
WEATHER WIFE COLLECTION
Thanks to Shannon (weather wife) for hand picking items 'she' wants to wear
The Yoga Pants have side leg pocket for your phone
The Hoodie is extra soft and has the important 'thumb holes'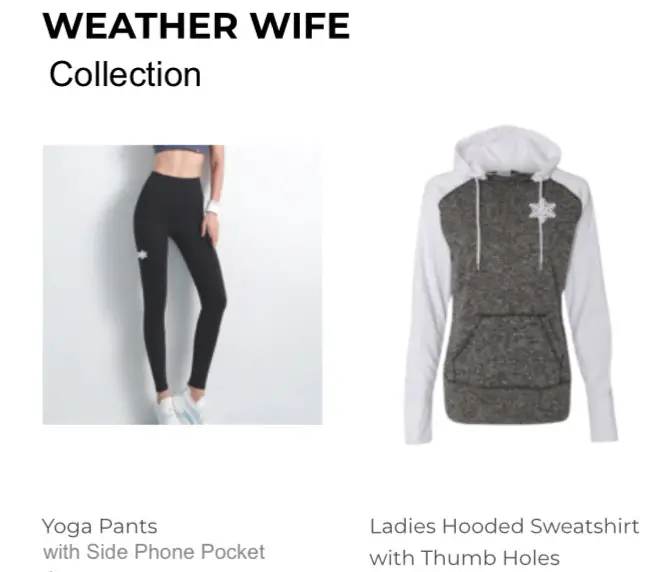 Winter Outlook Series:
My Call For Snowfall Winter 2019-2020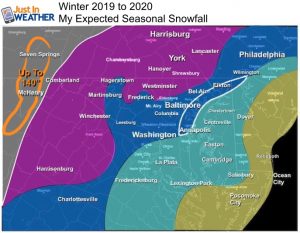 Snowy Winters Following A Hot and Dry September
NOAA Winter Outlook Leaves Room For More Snow With Mild 'Seasonal Average' Temperatures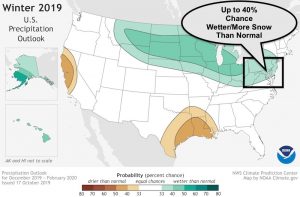 Other  Links:
See the maps for when we normally expect the first frost in this link.
Baltimore Weather At BWI May Not Be As Hot As Reported
Construction at the airport close to the weather station may be added artificial heat. Click here or the image for the details.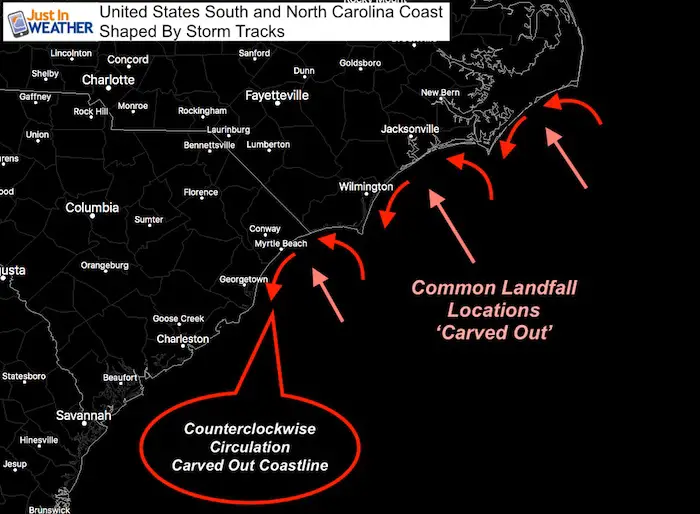 Maryland Trek Cycle Jerseys From Hill Killer
All proceeds will go to the Maryland Trek 6 total and Just In Power Kids programs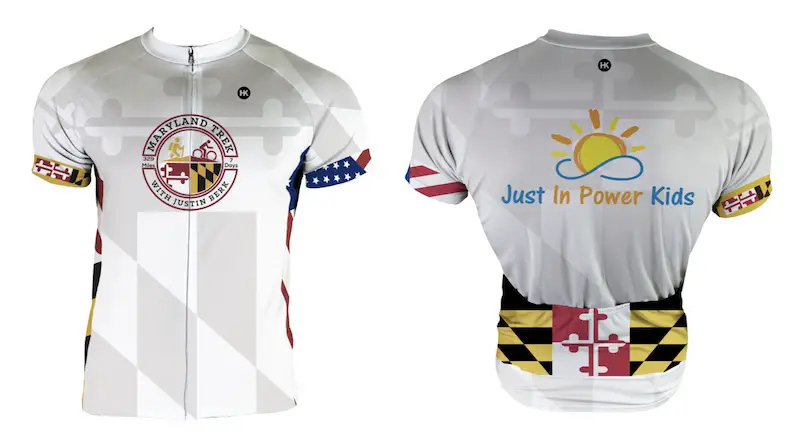 Thank you to our Title Sponsor for Maryland Trek 6
Shining on with Smyth and their contribution, our team has raised over $95,000 for Just In Power Kids to provide free programs for kids in and post cancer treatment.

Just In Power Kids:
Proceeds go to our programs Providing FREE holistic care for kids in cancer treatment and up to 5 years post treatment and caregivers.
Shine On
Proceeds from all sales go to Just In Power Kids. Click the image to shop and show your support.