Saturday June 29 2019
A Severe Thunderstorm Watch was issued by NWS for much of Southern Pennsylvania and including Cecil County Maryland. But this will not stop at the state line. There is a lot more activity at 2 PM than any model suggested so we need to be proactive. I am sharing this with you along with the model simulation below to show how wrong it already is.
Big storms will hit Southern Pennsylvania shortly, but more of Maryland needs to pay attention to a possible expansion of that Watch area and damaging storms to arrive later.
Severe Thunderstorm Watch 
UPDATED MAP: Shortly AFTER I posted this report, NWS added central Maryland and Delaware to the Watch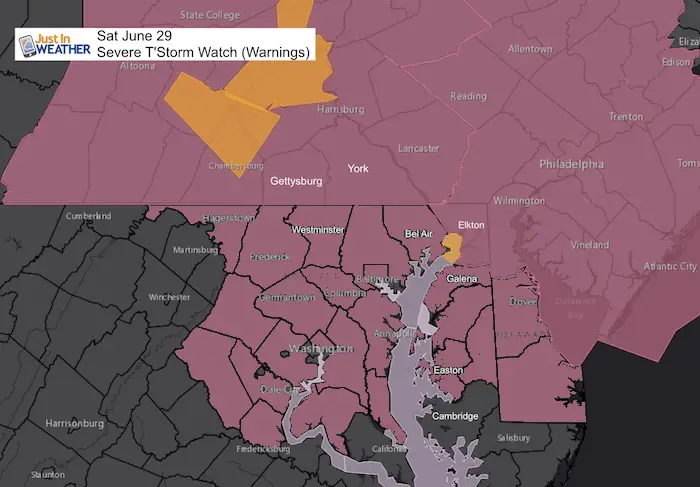 Original Watch when I made this post
NWS until 7 PM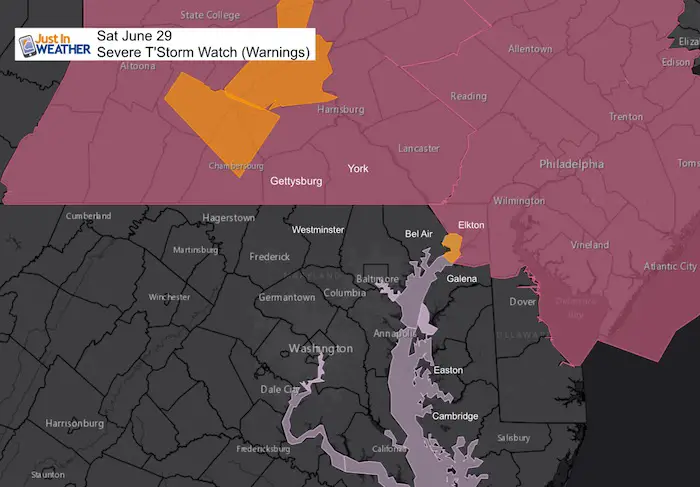 Please note that as we get closer, these are potential alerts to be issued.
Severe Thunderstorm Watch: A broad area and window with a 4 to 6 hour time frame. This means it MIGHT happen.
Severe Thunderstorm Warning: A focused area like a county usually with a 30 to 60 minute time frame. This means it IS HAPPENING NOW.
Tornado Warning: A focused area and time frame. This would list towns in a likely path within a 15 to 45 minute window.
Radar Loop: 2 Hours ending 1:45 PM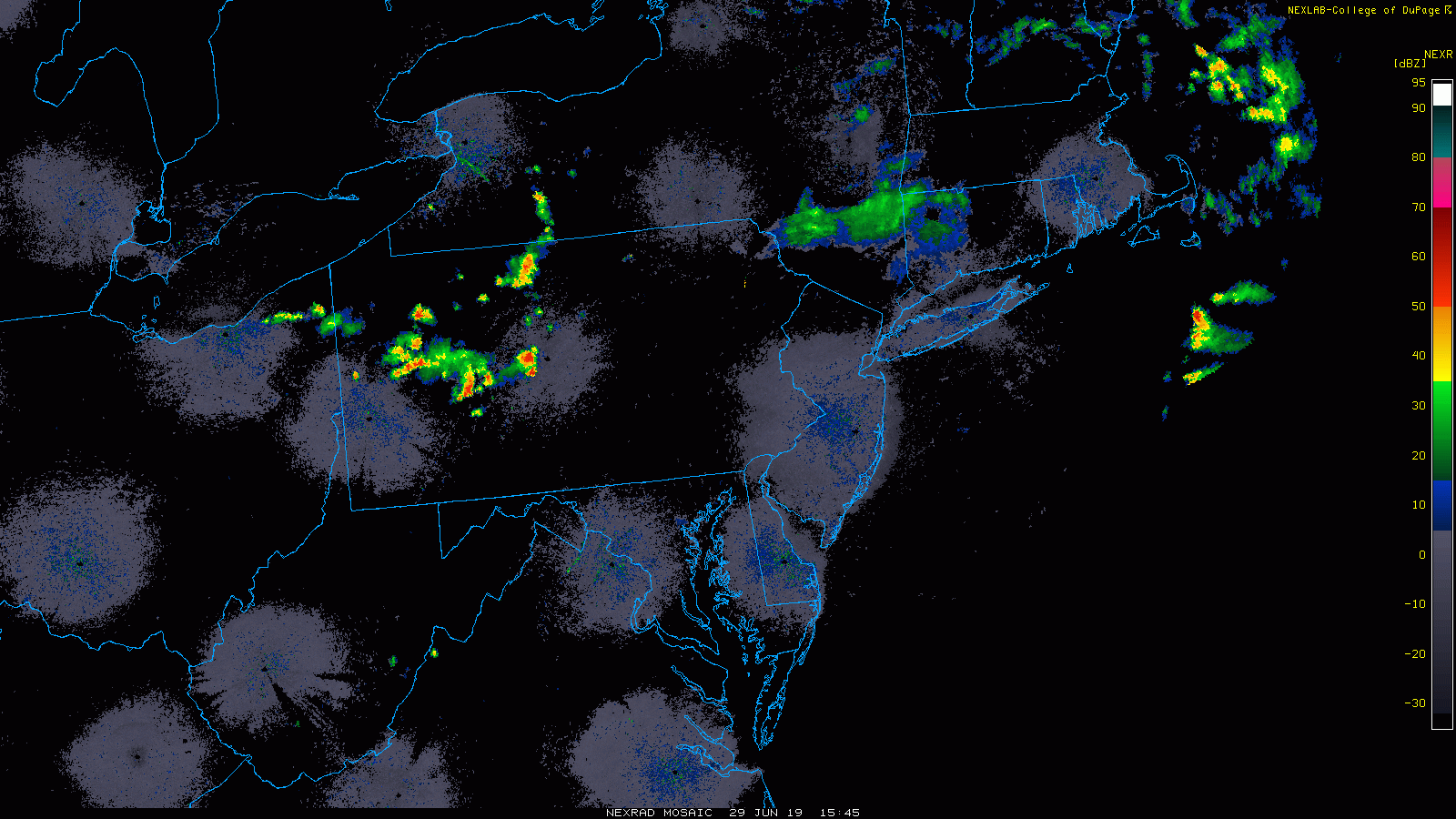 Radar Snapshot
This is a solid line of severe storms crossing the mountains west of Harrisburg. None of this was seen on the radar simulations below. That is what concerns me to think there is more energy arriving sooner, and will reach Maryland.
Already some showers are firing up from Cecil County and south to Washington and southern Maryland.
There will be more storms and the potential for them to turn severe!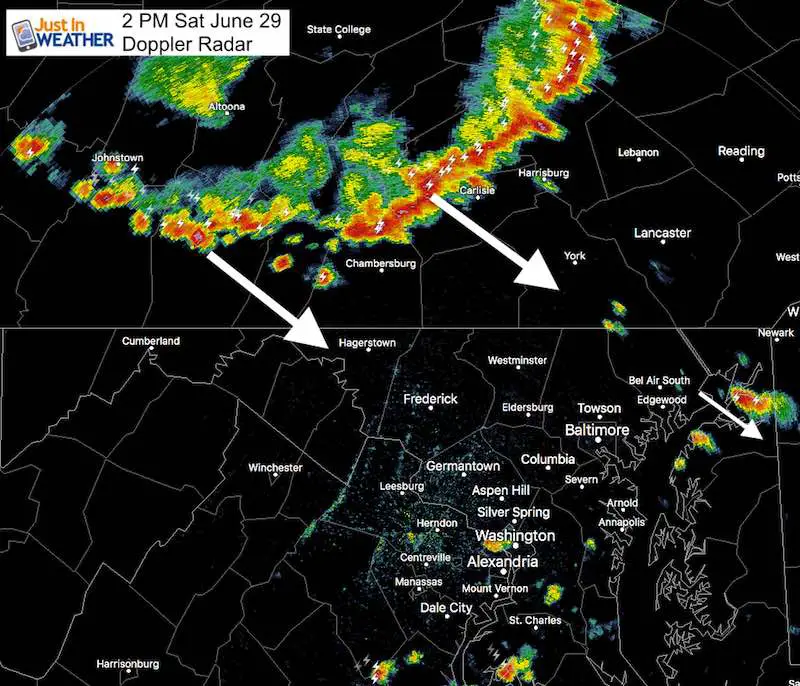 Radar Simulation SNAPSHOT at 2 PM
Compared to the image above: Notice there is almost no activity in view to match the storm line in PA
This is VERY WRONG! This is the NAM 3 Km Model. The HRRR Model was equally blank.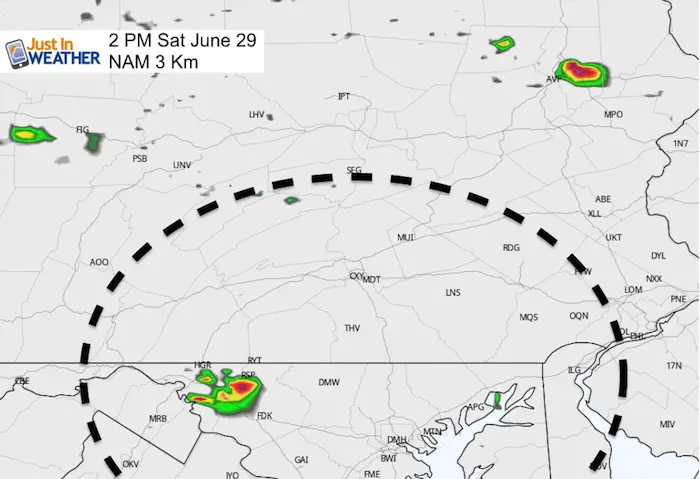 Radar Simulation —> slider
Track the model between 4 PM to 11 PM. The activity at 2 PM might be a few hours ahead of what is suggested here… Which is why it will carry farther south into Maryland… And Sooner!
[metaslider id=77815]
Closer look at (the model forecast) Maryland for 11 PM
Based on the projection, this may be what it looks like around 6 PM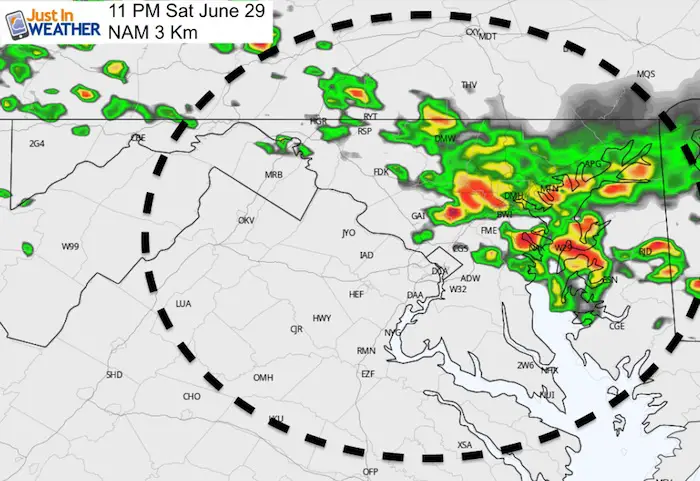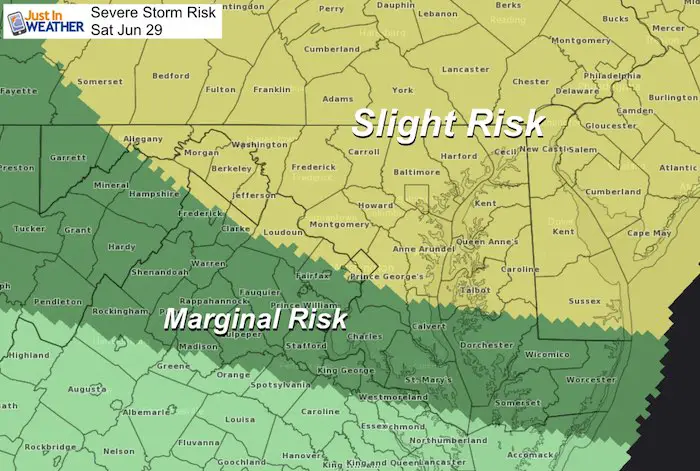 Join My Team: Maryland Trek 6
Our look got an upgrade, but we have the same purpose. Please click the logo take a look at our new page.
Consider joining our team for the week, a single day, or even as a sponsor.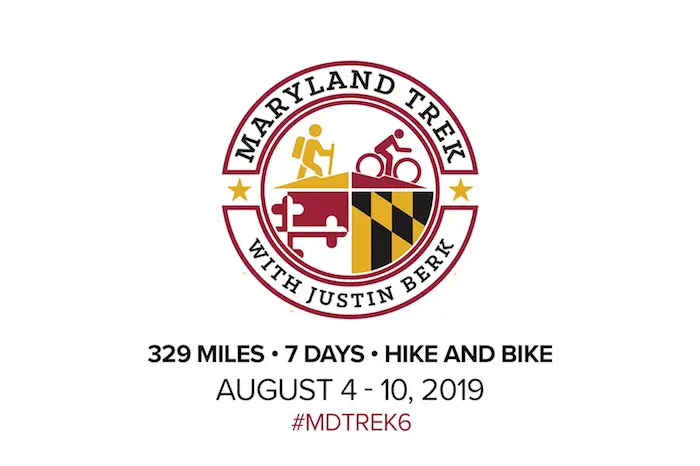 Kids Trek Too!
Bring Your Kids To Join My Team This Summer
Click the logo for more information
Support Our Nonprofit:
Proceeds go to our programs Providing FREE holistic care for kids in cancer treatment and up to 5 years post treatment and caregivers.
Shine On
Proceeds from all sales go to Just In Power Kids. Click the image to shop and show your support.
Love Maryland Shirts and Hoodies
This shirt was designed by my 'bonus' daughter Jaiden. The hoodie has been the biggest hit, so our promotion has been extended until the end of this week. 
Show your love for Maryland and make this 14 year old artist and her mom extra proud
Please share your thoughts, best weather pics/video, or just keep in touch via social media