Sunday June 16 2019
This is a quick update to show you the potential timeline for storms this afternoon and evening. I hope this helps you prepare as much as I will be tracking for my son's all start baseball game this afternoon.
This is NOT perfect, but it may help give an idea of how the storms may develop and move this afternoon and evening. First, here is a look at the radar loop. The action has faded and shifted north this morning… as expected. The next expectation is for a line of storms to develop and possibly reach severe levels after 3 PM.
Radar Loop 11:45 AM to 1:45 PM
Just waiting for the next line to develop in the afternoon heat.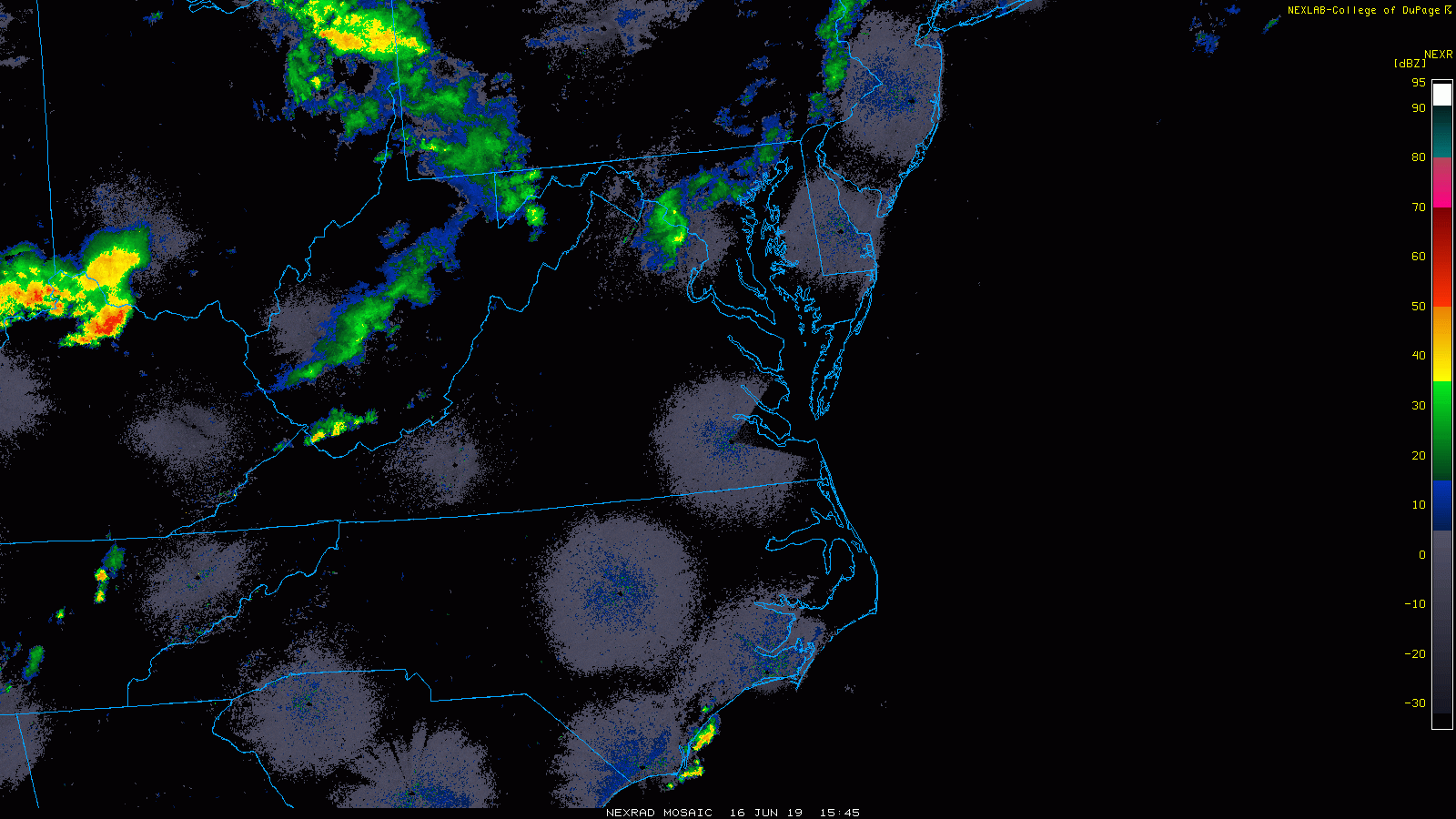 Radar Snapshot at 1:45 PM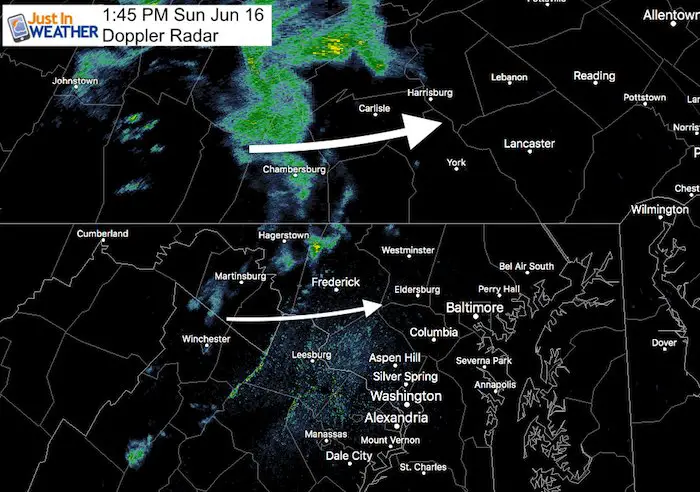 Radar Simulation (HRRR Model) —> slider
This model may be as much as 1 hour behind the actual result. This is only for the 'potential'.
See my additional notes below:
[metaslider id=77495]
Notes:
Watch the radar to get more active before 3 PM between Hagerstown and Frederick.
3 PM to 4 PM – Frederick, Westminster, and York PA and western Baltimore beltway.
4 to 5 PM – Baltimore to Bel Air…. Annapolis and crossing the Bay to the upper Eastern Shore.
6  to 7 PM – Easton, Dover, and Delaware beaches. The Maryland beaches might get the edge of the storm line but the bulk of energy will be to the north according to the HRRR Model.
Also…
Reminder: This is a suggestion, not a promise. The timing may be off by up to 1 hour and the location is not precise. This model is for a suggestion of how the storms may play out.
Here we see mid afternoon between southern PA and central Maryland. The biggest hit in Baltimore around 6 PM.
This evening and tonight the focus will shift to Delmarva
Severe Storm Risk from SPC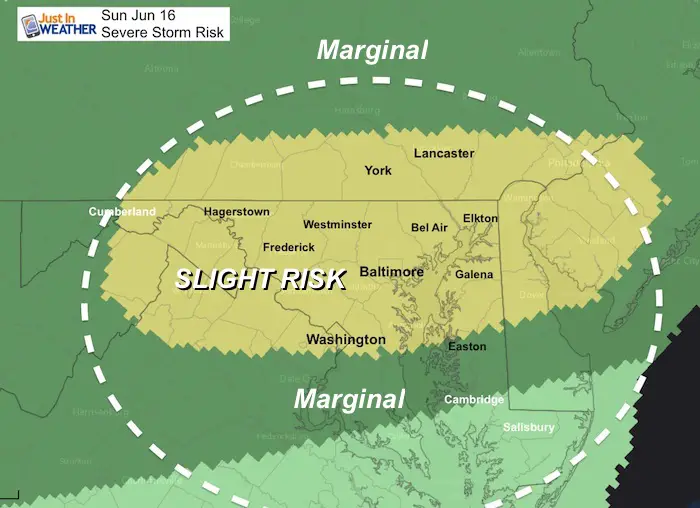 Kids Trek Too!
Bring Your Kids To Join My Team This Summer
Click the logo for more information
Join My Team: Maryland Trek 6
Our look got an upgrade, but we have the same purpose. Please click the logo take a look at our new page.
Consider joining our team for the week, a single day, or even as a sponsor.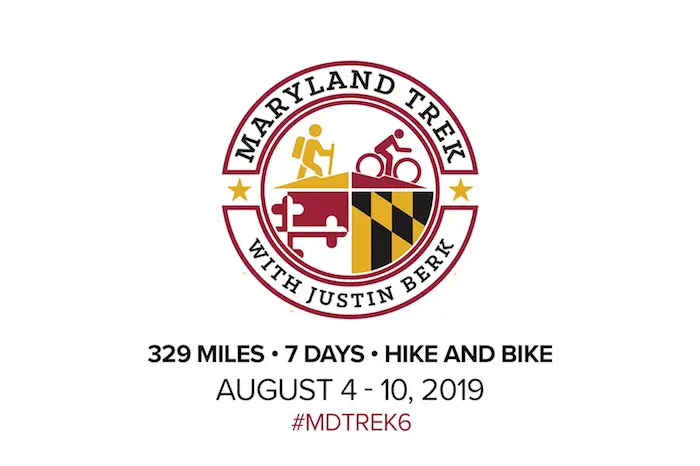 Support Our Nonprofit:
Proceeds go to our programs Providing FREE holistic care for kids in cancer treatment and up to 5 years post treatment and caregivers.
Shine On
Proceeds from all sales go to Just In Power Kids. Click the image to shop and show your support.
Love Maryland Shirts and Hoodies
This shirt was designed by my 'bonus' daughter Jaiden. The hoodie has been the biggest hit, so our promotion has been extended until the end of this week. 
Show your love for Maryland and make this 14 year old artist and her mom extra proud
Please share your thoughts, best weather pics/video, or just keep in touch via social media