April 16 2019
The cluster of severe storms that rolled across our region on the night of Sunday April 14, lasted into the early morning hours on Monday. It was 3:38 AM on April 15, 2019 that produced a tornado in the southern Delaware town of Laurel. It has been confirmed.  This damage includes homes, barns, and the roof of an Utz snack warehouse.
The official report from the National Weather Service confirmed this was an EF-2 with wind speed up to 120 mph and was on the ground for 6.2 miles. Here is the statement from NWS. Below are images of Doppler Radar at 3:40 AM Monday April 15, 2019 and the marked map of the path.
Doppler Radar Images
Velocity Scan (Winds)
Map Of Plotted Tornado Path
Aerial View From Laurel Fire Department
Official NWS Report
...NWS DAMAGE SURVEY FOR 04/15/19 TORNADO EVENT...

.UPDATED INFORMATION ON LAUREL DELAWARE TORNADO...

START LOCATION...LAUREL IN SUSSEX COUNTY DELAWARE
END LOCATION...SEAFORD IN SUSSEX COUNTY DELAWARE
DATE...APRIL 15, 2019
ESTIMATED TIME...3:38 AM EDT
MAXIMUM EF-SCALE RATING...EF2
ESTIMATED MAXIMUM WIND SPEED...120 MPH
MAXIMUM PATH WIDTH...50 TO 400 YARDS
PATH LENGTH...6.2 MILES
BEGINNING LAT/LON...38.5729/-75.5929
ENDING LAT/LON...38.6270/-75.5042
* FATALITIES...0
* INJURIES...1

...SUMMARY...
A TORNADO TRAVELED FROM WOODLAND FERRY ROAD NORTHEAST TO PEPPER 
ROAD. ONE BARN WAS DESTROYED. A TREE FELL ON A HOUSE, RESULTING IN
ONE INJURY. IN ADDITION, THERE WAS ROOF DAMAGE TO SEVERAL OTHER 
HOMES AND BARNS. MANY TREES WERE UPROOTED ALONG THE TORNADO PATH, 
AND A FEW WERE SNAPPED. THE NATIONAL WEATHER SERVICE WOULD LIKE TO
EXTEND OUR THANKS TO SUSSEX COUNTY EMERGENCY MANAGEMENT FOR THEIR
ASSISTANCE IN THIS DAMAGE SURVEY.

EF SCALE: THE ENHANCED FUJITA SCALE CLASSIFIES TORNADOES INTO THE
FOLLOWING CATEGORIES:

EF0...WEAK......65 TO 85 MPH
EF1...WEAK......86 TO 110 MPH
EF2...STRONG....111 TO 135 MPH
EF3...STRONG....136 TO 165 MPH
EF4...VIOLENT...166 TO 200 MPH
EF5...VIOLENT...>200 MPH


Keep In Touch Every Day
Just in case you don't get all posts on your social media feed, stay up to date with the latest info…
Click here to sign up for email alerts…. Be the first to hear any new weather.
Please share your thoughts, best weather pics/video, or just keep in touch via social media
Maryland Trek 6
Our look got an upgrade, but we have the same purpose. Please click the logo take a look at our new page.
Consider joining our team for the week, a single day, or even as a sponsor.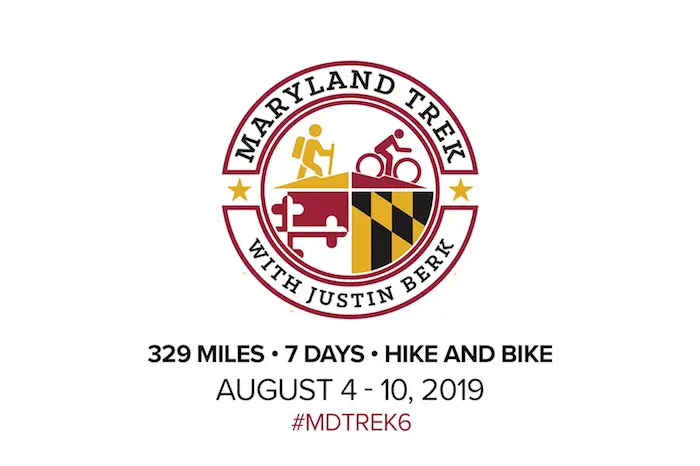 ---
New Partner
Buchanan Kia of Westminster is a supporter of Just In Power Kids and Maryland Trek 6 in August 2019.
---
Related Links:
Was Your County Not Included?
Click this map for more on the regional forecast zones