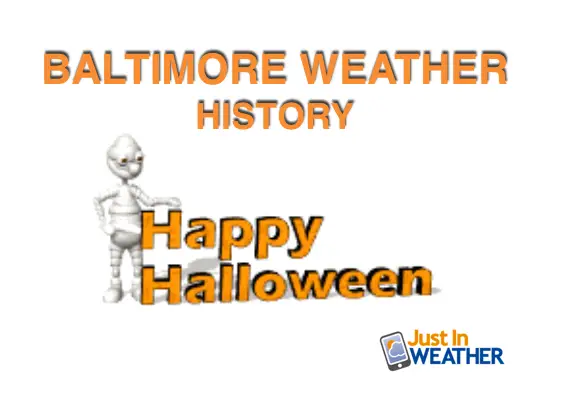 October 31 2018
Can a warm day at the end of October be any indication of the snow in winter ahead?  It might be true, if it's just right. Not too warm, but warm enough.  This might be a stretch, but it is definitely candy for snow lovers that may want to make sense of the day we just had.  For the record, we hit 70ºF in Baltimore just before 3 PM.
Halloween weather is not just a thing for parents and kids to think about. Sure a costume in wet or cold weather may be a fail, but there may be more to it.  Since moving to Baltimore in December 1997 (to work at WBAL-TV), I have been keeping track of our local weather extensively. I love to spot unique trends or hints at what might come ahead. What I found with Halloween weather is some correlation to the following winter.
As a scientist I must add the disclaimer that correlation is not causation. But sometimes the weather stats are just fun to point out. So, let's take a look if a warm Halloween may translate to more winter snow.
First, here is what should a typical Halloween feel like in Baltimore:
Halloween Weather Records (Extremes)
Hottest: 85ºF in 1946
*This was the end of a 3-Day mini heat wave that year.
Coldest Afternoon: 41ºF in 1925
*This was a day after 2.5″ snow fell on Oct 30th.
Wettest: 1.50″ rain in 1926
*Just one year after the Halloween Eve Snowstorm
Recent Temperatures:
Halloween afternoon high temperatures since 1998 (my first Halloween in Baltimore)
Over the past 20 years,  Halloween high temperatures have been warmer than the average (62ºF) 11 times, with 2001 just barely one degree higher.
Statistically there is nothing out of the ordinary here. In fact the warmest of 81ºF was just about balanced out by the coolest of 48ºF and two other days in the mid 50s.
Compare to Snow
This is where it gets interesting, or mist be a stretch.
The chart below compares the Halloween high temperatures to the following winter season snowfall.
Sweet Spot?
I've highlighted the years when the high temperature in Baltimore was right around 70ºF. We hit that mark in 2009 and just one tick lower at 69ºF in 2013.   For some reason, both of those years were followed by winter snowfall well above average (20.1″). Now, once again we hit 70ºF today in 2018.
See my notes on this chart below:
Winter 2009-2010 = 77″ snow

Winter 2013-2014 = 39″ snow
The next closest high temperature at 73ºF is split in the results:
1999 was followed by winter 1999-2000 = 26.1″ snow

2003 was followed by winter 2003-2004 = 18.3″ snow

2006 was followed by winter 2006-2007 = 11″ snow
It appears the connection is not at clear then. The connection is also lost if it gets too warm.
The 98ºF in 1998 led to a below average winter snowfall.
Multiple years in the 70s between 2003-2006 mostly led to below average winter snow, but they all led to our first snowfall on December 5th.  Hmmm.
What about colder Halloween temperatures?
2002 stands out with the coldest in the past two decades.  A high of 48ºF was followed by a winter of 58.1″ snow.
Looking at the other numbers from the upper 50s to lower 60s and it seems pretty split.
Again, this is a loose connection and simply for fun. But what fun would it be if BWI does reach 70ºF today (2018)and we ended up with a snowy winter. The forecast is very close.
Winter Outlooks
Solar Cycle: When Sun Spots Are Low We Get More Snow
Will A Wet Summer Bring A Snowy Winter?
El Nino Modoki May Enhance Snow Chances
Winter Outlook From Two Different Farmers Almanacs
NOAA Winter 2018-2019 Outlook Explained: This Actually Supports Snow
Also see:
Cold Stuff
Normal First Frost/Freeze Dates
Maryland Winters: Snowfall by region and records
FITF and SnowStix Stores are now OPEN
FITF Gear: Store Open Early By Request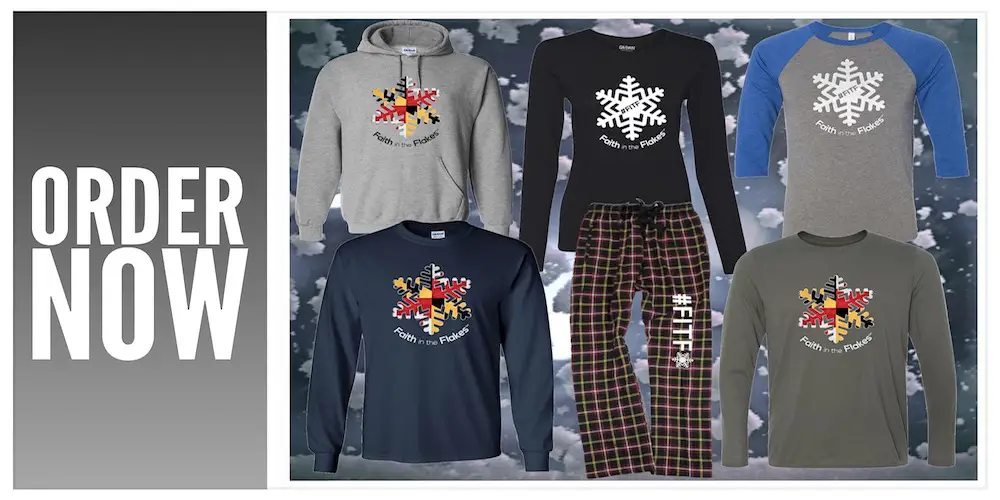 Snowstix- We Need You To Measure Snow Too
We are giving 10% of each sale to Just In Power Kids: Providing FREE holistic care for pediatric oncology patients.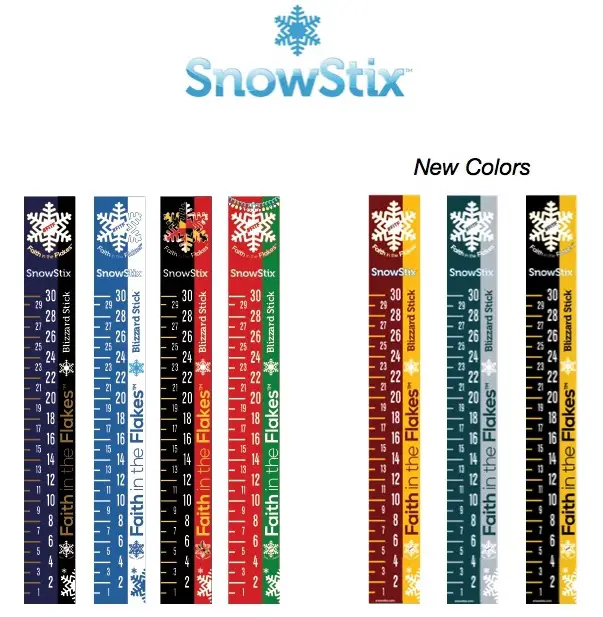 Keep In Touch Every Day
Click here to sign up for email alerts…. Just in case you don't get the post on your social media feed
Please share your thoughts, best weather pics/video, or just keep in touch via social media