October 24 2018
Winter Outlooks are flowing this time of year and I will be adding mine to the mix. In the past I overloaded so much information into one post, it was tough to sort through, especially if you are on a phone. So, I wanted to break down the elements in separate posts to digest better. I will be looking any pieces making up how the storm pattern may build for snow in the Mid Atlantic. This year we have some interesting things at play. The old staple of El Nino is resurfacing, but there is a version of this ocean pattern in the Pacific that may actually be cooler and more stormy for us.  If you love snow, you will root on El Nino Modoki, which has some signals of forming now.
First, what is El Nino?
No, it's not Chris Farley. But if I didn't show it I would be letting many down.
Simply put, El Nino is a build up of warm water in the tropical Pacific that shifts to the eastern part of the ocean every 3 to 7 years. The net result shifts where many storm form, upper level winds, and the resulting storm pattern in the US during the winter.
What it usually means for us:
A stormy pattern across the southern US that can turn into Nor'easters for us.
How is El Nino measured and determined?
Sea Surface Temperatures (SST) Anomalies. Basically, where the ocean water is warmer or colder than normal. This is done through numerous remote buoys satellites. The region of above normal temperatures can expand across the tropical Pacific from Central and South America.
What is El Nino Modoki?
This variation of the El Nino pattern is not as strong but focuses the warm water in the central Pacific, while cooler water pools in the eastern Pacific. This would be along the coast of Ecuador up to parts of central America. Also notice the warm water in the north central Pacific between Canada, Alaska and Asia.
The name " El Niño Modoki " was first coined by Prof. Yamagata in various press releases.
Signal for El Nino Modoki this year?
Take a look at the latest SST in the eastern Pacific taken this past week.  There is a cooler region off the cast of Central and parts of South America. Also notice the warmer region in the northern Pacific. This is a signal of the ocean gyre and set up for the winter ahead.
Why might this happen this year?
Remember Hurricane Willa? That Category 5 storm just a few days ago was a beast off of Mexico's west coast! The main purpose for hurricanes is to restore an imbalance of heat in our atmosphere and oceans. That is what all storms do on Earth.  Warm water feeds hurricanes, but strong hurricanes lead to upwelling and bring cooler water from below to the surface.
This was the map I posted two days ago to show the connection of that Hurricane to flooding in Texas then a Nor'easter.
Near Record Pacific Tropical Season
If you noticed, Willa is deep into the alphabet. The eastern Pacific has had a near record year with tropical cyclones. Much of it has been in this same region. This is where there are multiple cool pockets in the SST map above.
What could this mean for us?
Researchers of the Climate Variations Research Program of Frontier Research Center for Global Change (FRCGC) lead by Prof. Yamagata documented this phenomenon for the first time. The result they notice with precipitation seems to support above normal rain (and snow) in the east while remaining dry in the western US.
Temperatures:
Compared to a standard El Nino, Modoki has much colder spit for the eastern US and warmer out west.
Precipitation: Rain/Snow
In short: Modoki should bring colder temps and more precipitation to the eastern US.
Winter Snow From El Nino
For argument sake, I use Baltimore as a central location for our region.
As I wrote recently: If you want snow during an El Nino year, you would want to root on a MODERATE El Nino. That historically has been our best chance to get well above normal snow. The average in those years is 35 inches compared to the 'normal' 20.1 inches.  *Normal is not the best scientific term, but is what NWS uses.
My Take:
The El Nino research numbers do not indicate Modoki seasons. This is another twist to prove not all El Nino's are the same.
There is good reason to believe we will have a weak to moderate El Nino.   That brings potential snowfall for us to near or well above average seasons (17.4″ to 35″).
There are many other elements that will contribute to our winter storm pattern. If you have been reading my posts, I often mention atmospheric memory. Hurricane Michael may have set us up for many Nor'easters. The remains of Willa will be the first to ride that atmospheric track.
I have few more elements to discuss and hope to have my formal winter outlook by the end of this weekend or early next week.
Faith in the Flakes  #FITF
Also see:
Normal First Frost/Freeze Dates
Maryland Winters: Snowfall by region and records
NOAA Winter 2018-2019 Outlook Explained: This Actually Supports Snow
Will A Wet Summer Bring A Snowy Winter?
Winter Outlook From Two Different Farmers Almanacs
FITF and SnowStix Stores are now OPEN
FITF Gear: Store Open Early By Request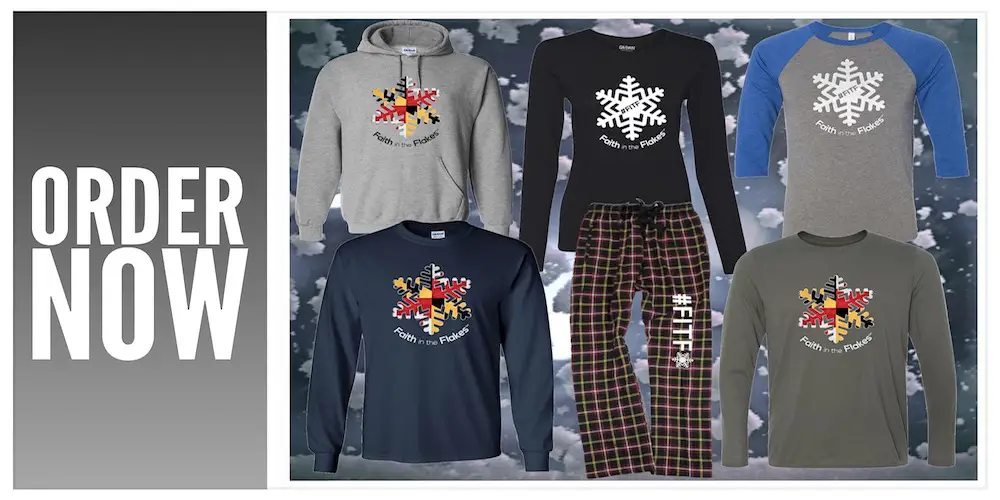 Snowstix- We Need You To Measure Snow Too
We are giving 10% of each sale to Just In Power Kids: Providing FREE holistic care for pediatric oncology patients.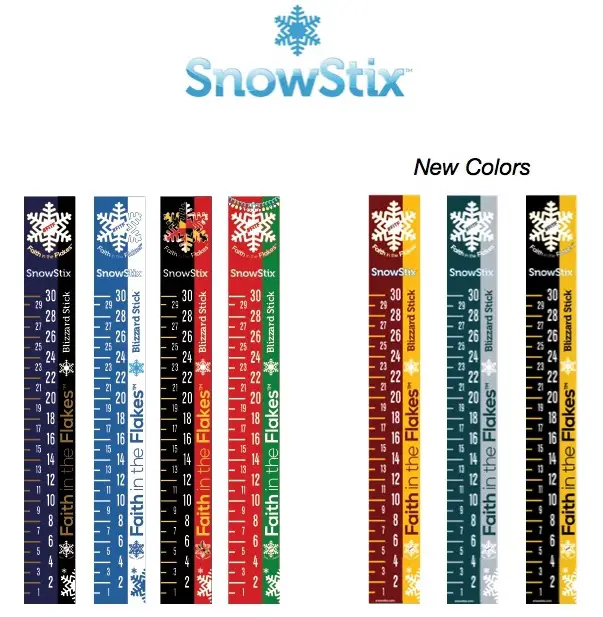 Keep In Touch Every Day
Click here to sign up for email alerts…. Just in case you don't get the post on your social media feed
Please share your thoughts, best weather pics/video, or just keep in touch via social media