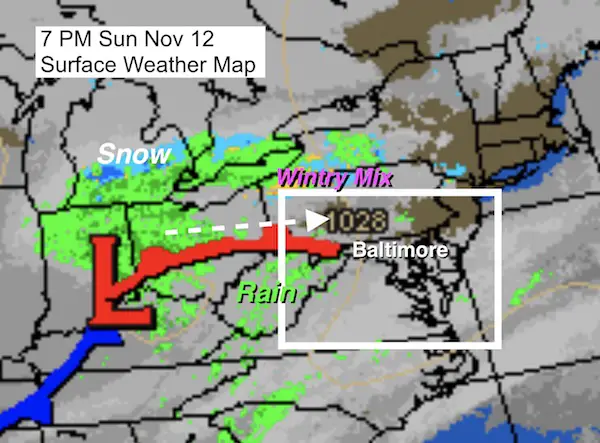 Sunday November 12
This afternoon my phone started buzzing with clients wanting to know about the wintry weather tonight. Then I had many messages from people worked about driving in the morning. Given the building concern, I wanted to take this chance to elaborate for you as well. This does push back my winter outlook report into the upcoming week. But, I have so much information to share… it will take a few reports. I will focus on that starting Monday. For now, consider this a fire drill.
The heightened awareness for any wintry weather tonight came from The National Weather Service putting out a Hazardous Weather Statement for the counties shared in this map.
The NWS Statement:
"DAY ONE…Tonight
Isolated areas of light freezing rain are possible across portions of eastern West Virginia, northern Maryland and the northern Shenandoah Valley of Virginia after midnight."
The problem is that this report is so generic, it can lead to a false impression. While there may be some sleet mixed in potions of the immediate area, the threat for any problems is almost non existent.  I do NOT see a problem other than a cold rain and gusty winds in the morning.
For starters, the temperatures have been above freezing with sunshine today. Despite the hard freeze Saturday morning, the ground is still pretty warm and hard to support any stickage. But the system arriving tonight only has marginal support for anything frozen falling from the sky. That would only be in areas north of Baltimore. If you want to see it, you may have the best luck in Pennsylvania.
Check out the 7 PM Temperatures
As light rain approaches, most of the are has temperatures in the upper 30s to lower 40s. Notice the coldest spots are near Baltimore where it was clear enough for a faster drop this evening. Farther west the air is warmer, which is what the system is pushing in.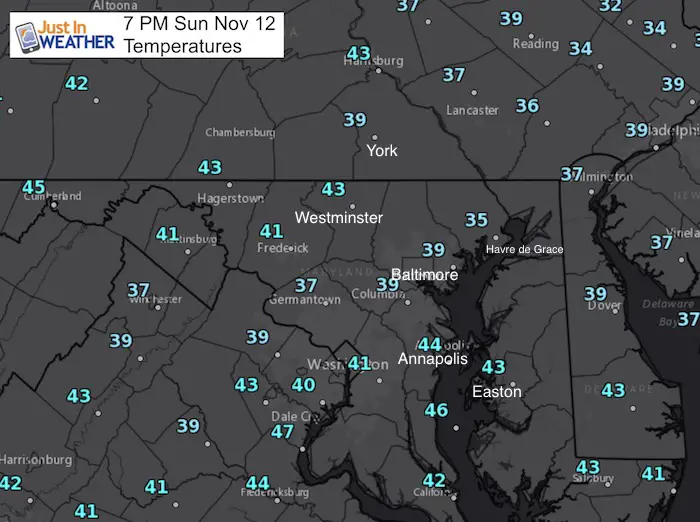 Overnight Forecast:
—> slider HRRR Model
This high resolution radar simulation shows the rain for most of us. The chance for a mix or snow (in blue) will be along and north of the PA Turnpike. This model shows snow showers or flurries into York and Lancaster Counties after sunrise, but the surface temps will still be too warm
[metaslider id=54604]
Morning Temperatures
Even if there was some burst of snow, the ground and surface air temperatures are expiated to remain above freezing.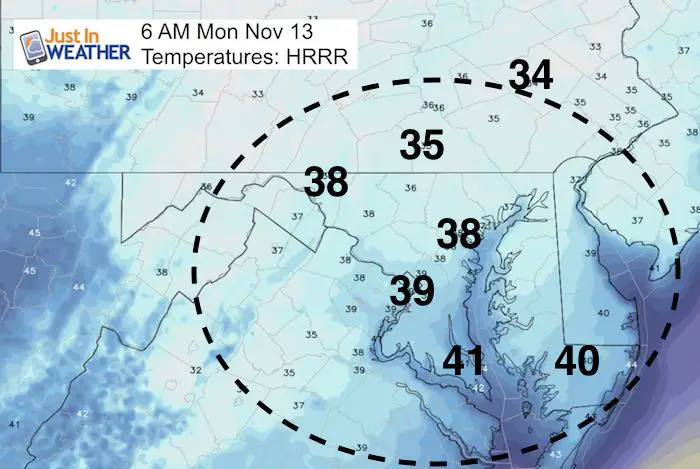 Since I don't like to rely on just one model, here is the NAM 3 Km solution:
This is a little colder, but only have pockets of sleet. See the temperature map below.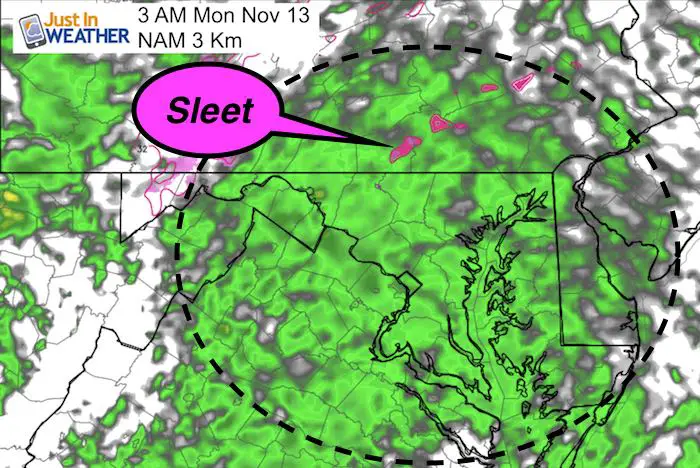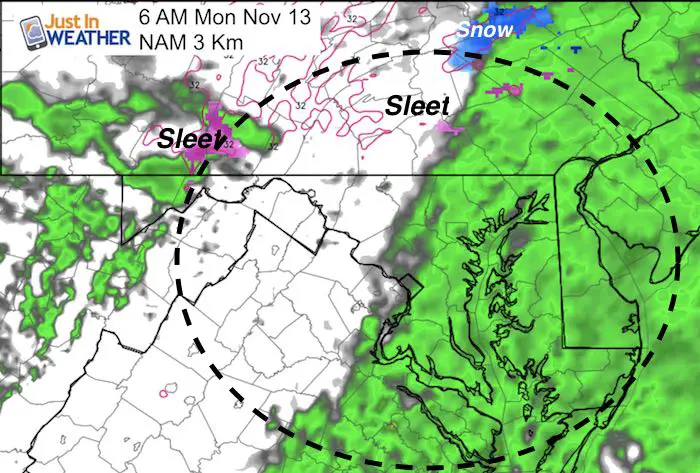 NAM 3 Km Morning Temperatures
Notice that this is at 6 AM, the same time stamp as the map above. Should temps drop to near freezing, in York and Carroll Counties, it would be as the rain moves away. You might get lucky to see some sleet pellets or a snowflake, but again I do not see any road stickage concerns.
The rest of the week ahead looks quiet, but we are still on for a cold surge Thanksgiving week.
Keep In Touch All Winter: Sign up for email updates on new posts
Since you may miss some posts via social media, click here for email alerts as a way to make sure you don't miss any.  *You may have to refresh that page once for your browser to clear out the images.
Snowstix- Ready For Delivery
We are giving 10% of each sale to programs that benefit pediatric oncology patients.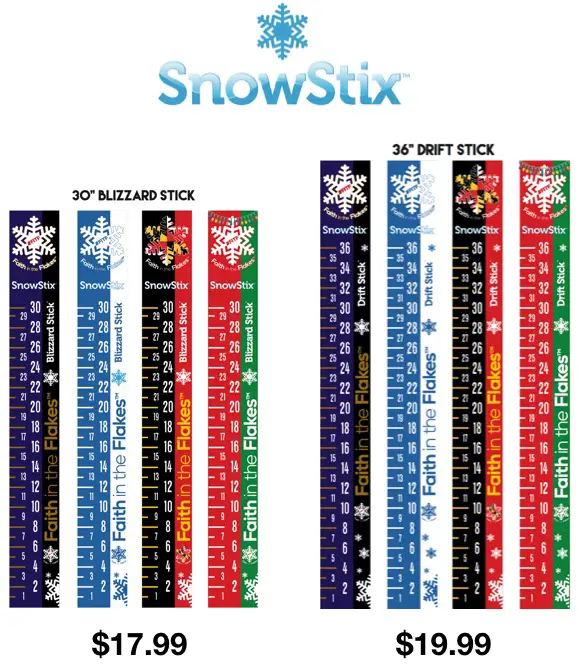 Faith in the Flakes Online Store Is Back Open By Popular Demand
PJ bottoms still inside out- They have to be to help bring on the snow.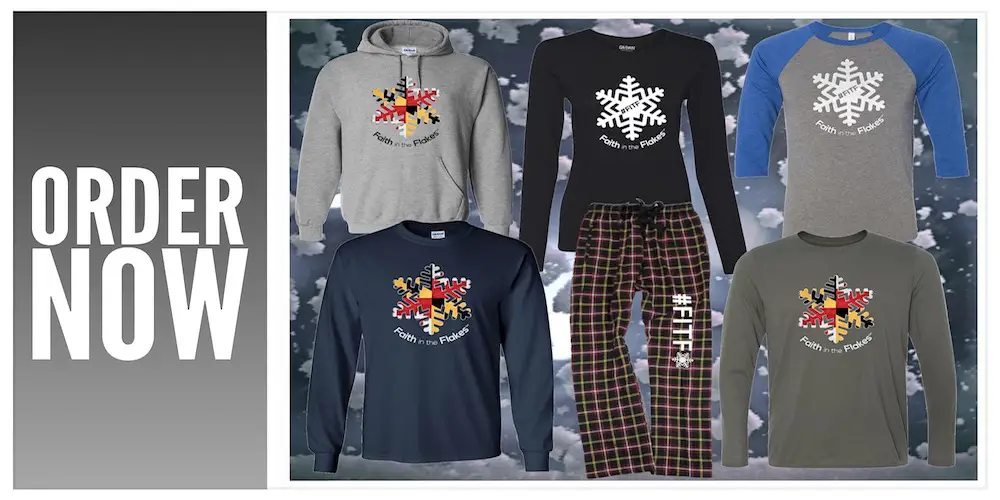 Limited Edition 11:11 FITF Clock
Make That Wish For Snow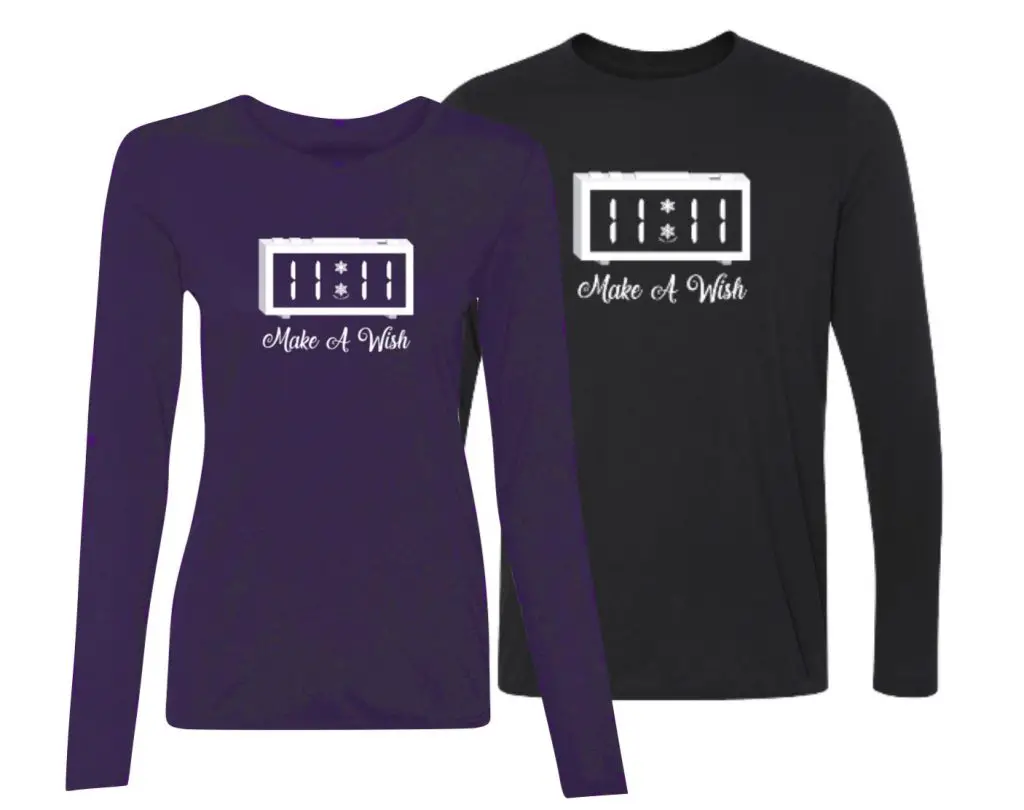 Get the award winning Kid Weather App I made with my oldest son and support our love for science, weather, and technology. Our 3 year anniversary of the release and our contribution to STEM education is this November. It has been downloaded in 60 countries, and works in both temperature scales. With your support we can expand on the fun introduction to science and real weather.
Please share your thoughts, best weather pics/video, or just keep in touch via social media
Winter Stuff
NOAA Winter Outlook: Not The Best But Not The Worst For Snow
Two Farmers Almanacs Winter 2018 Outlooks
My Preliminary Winter Outlook Notes
First Frost and Freeze Dates For Maryland (southern PA and northern VA)
NOAA Ranks Blizzard 2016 4th Worst Snowstorm On Record
Extreme Weather of 2015 balanced out on both ends