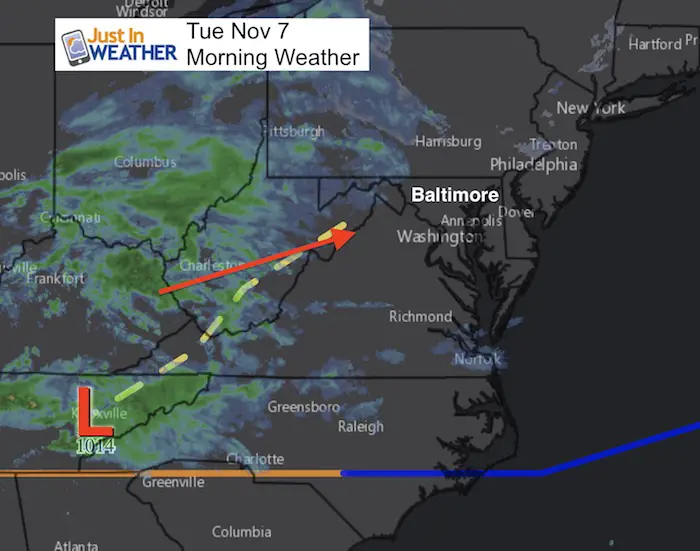 Tuesday November 7
We got lucky yesterday as the rain never materialized and temps reached the lower 70s. Our luck has changed today and were can't avoid this one. Temperatures will be more than 20 degrees colder this afternoon and the rain will be steady and heavy at times. Many will finish the day with temps in the 40s and wet.  Today is also the first day with sunset in the 4 O'clock hour. Behind this storm, colder air will filter in, which will be full noticed Friday and Saturday.  Our first hard freeze with lows in the 20s expected on Saturday morning 11/11. The long range outlook supports and early start to winter. Here's the breakdown.
Stats For November 7
Normal High:  60ºF
Record High:  77ºF in 1975, 1938
Normal Low: 39ºF
Record Low: 22ºF in 1962
Sunrise: 6:41 AM
Sunset 4:59 PM
In case you missed it: 14 Interesting things about the time change and sunlight trivia
Keep In Touch All Winter: Sign up for email updates on new posts
Since you may miss some posts via social media, click here for email alerts as a way to make sure you don't miss any.  *You may have to refresh that page once for your browser to clear out the images.
—> slider: Simulated Radar-Rain Timeline
[metaslider id=54438]
Total Rainfall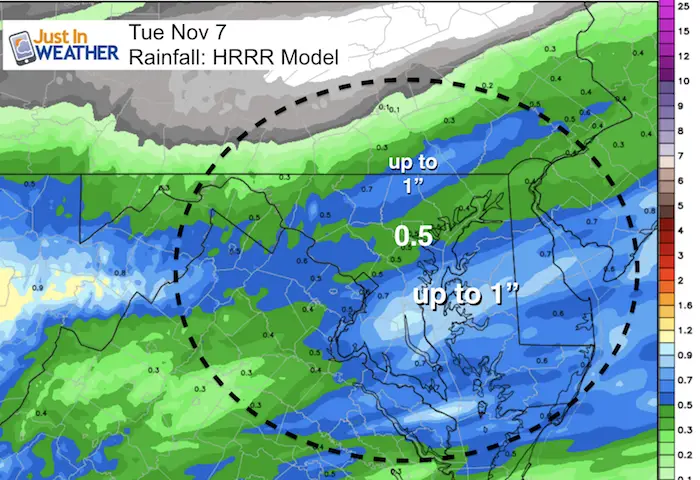 High Temperatures
Most areas west and north of the Bay stay in the 40s. These might drop with the rain mid afternoon.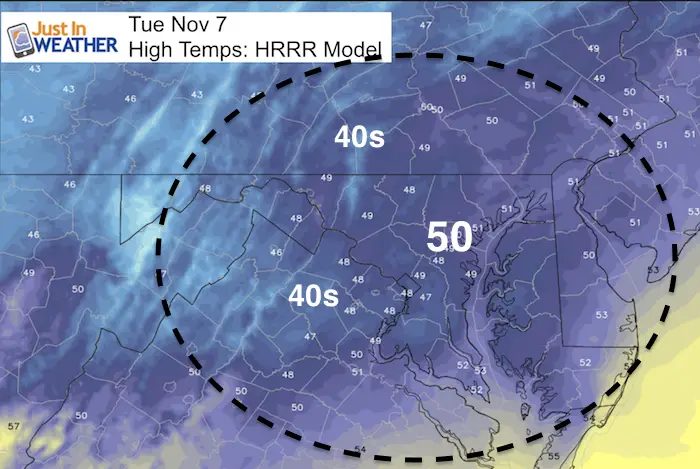 Storm Animation
While I do not subscribe to specifics on storms beyond 5 days, I wanted to show the frequency of a few events and MORE BLUE on the screen. This depiction shows snow to our north as a signal that winter will be arriving early and may bring us our first flakes by Thanksgiving week.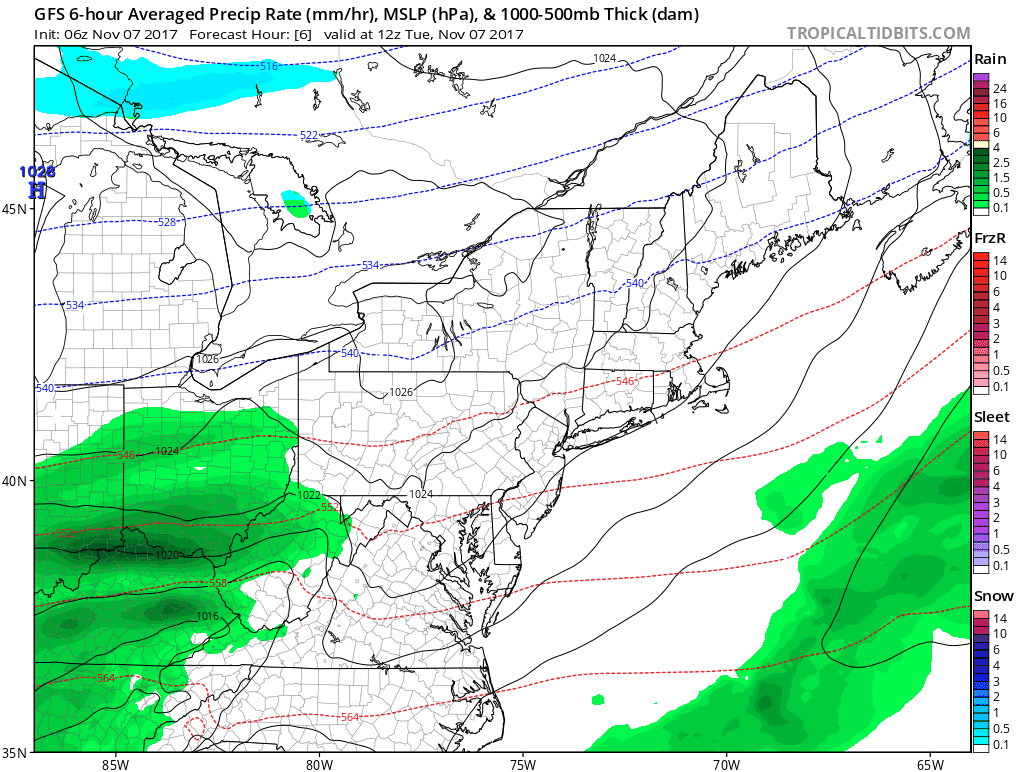 Faith in the Flakes Online Store Is Back Open By Popular Demand
PJ bottoms still inside out- They have to be to help bring on the snow.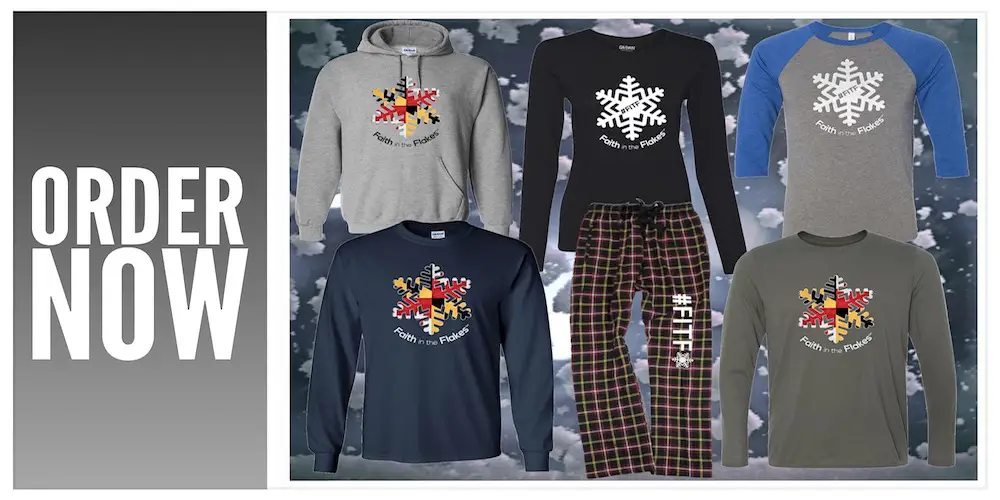 Temperature Forecast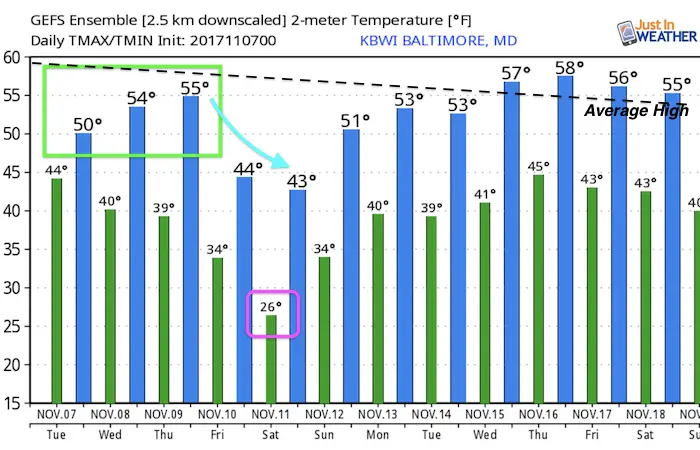 Early Winter?
The jet stream 2 weeks away, shows a blocking High in western Greenland. That will send in colder air to the eastern US. It looks like below normal temps and perhaps the support for flakes Thanksgiving week.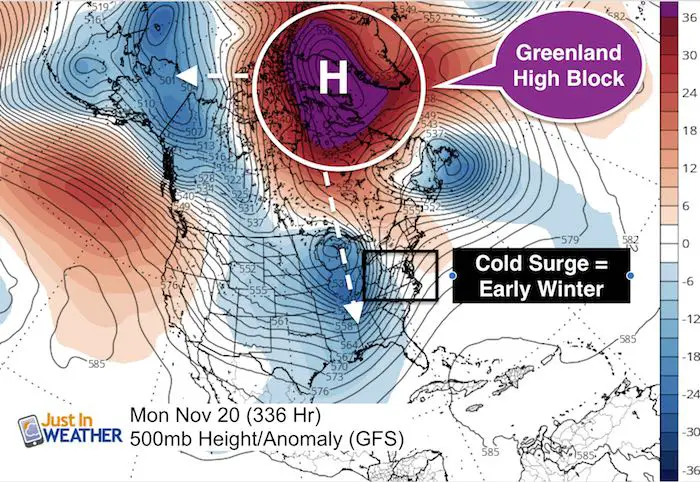 Snowstix
These Snowstix are available now for early orders and delivery.   To order now, click on the image below and send your request to mailto:[email protected].
We are giving 10% of each sale to programs that benefit pediatric oncology patients.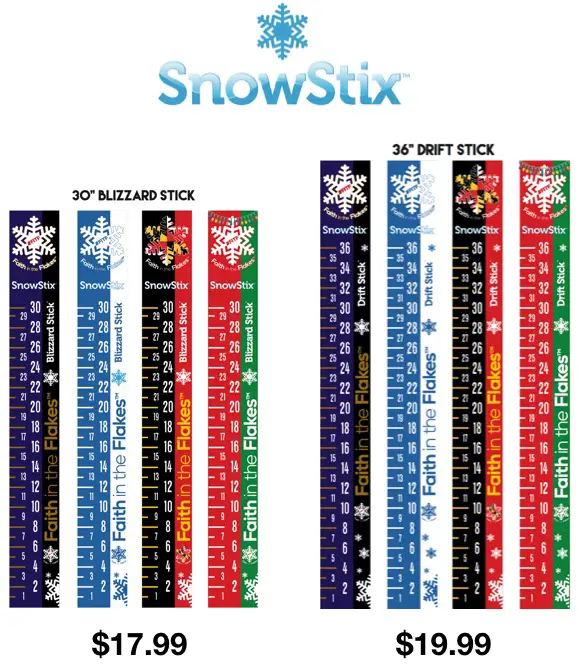 Winter Stuff
NOAA Winter Outlook: Not The Best But Not The Worst For Snow
Two Farmers Almanacs Winter 2018 Outlooks
My Preliminary Winter Outlook Notes
First Frost and Freeze Dates For Maryland (southern PA and northern VA)
NOAA Ranks Blizzard 2016 4th Worst Snowstorm On Record
Extreme Weather of 2015 balanced out on both ends
Get the award winning Kid Weather App I made with my oldest son and support our love for science, weather, and technology. Our 3 year anniversary of the release and our contribution to STEM education is this November. It has been downloaded in 60 countries, and works in both temperature scales. With your support we can expand on the fun introduction to science and real weather.
Please share your thoughts, best weather pics/video, or just keep in touch via social media