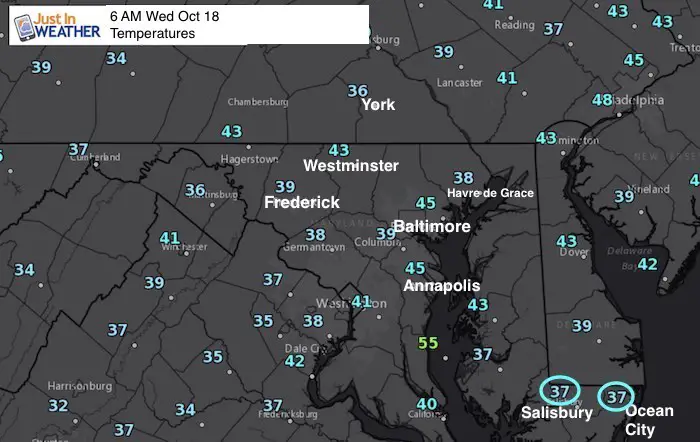 Wednesday October 18
The Frost Advisory this morning may not have been expanded east enough. While local temperatures are actually a degree or two warmer than yesterday, the chilly air has reached southern Maryland and the Eastern Shore. In fact, it is colder this morning in Ocean City (at the Berlin Airport) and Salisbury than in Baltimore. There could be some frost on the sweet corn and hopefully no problems for the farmers. A big bounce this afternoon will bring us into the upper 60s and close to 70ºF, then lower 70s into the weekend. That means late runners in the Baltimore Running Festival could finish in sun assisted heat.
Contrast The Frost To Today's Highs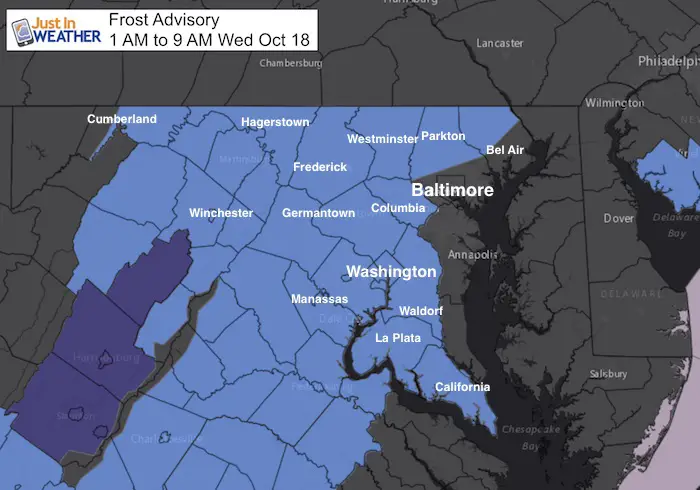 Afternoon
Temps should jump to the 50s after 9 AM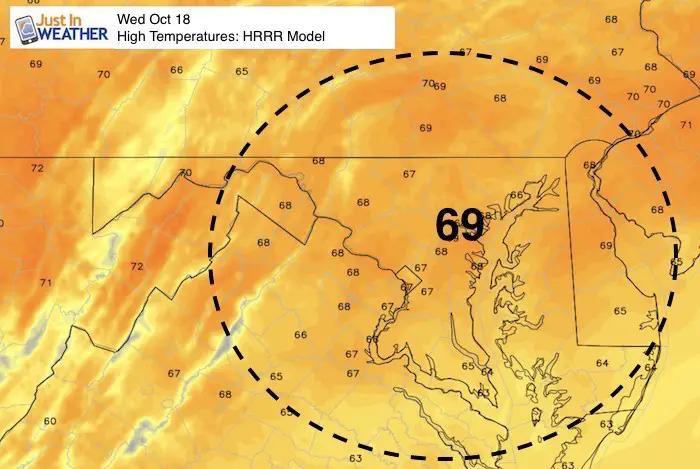 The next big shot of cold air will arrive next week. A cold front is poised to give us some moderate rain Tuesday and some snow flurries in the mountains. Check this animation out. Then see the drop in temps with highs staying in the 50s for the second half of next week. We will eventually pay for the heat of the past month.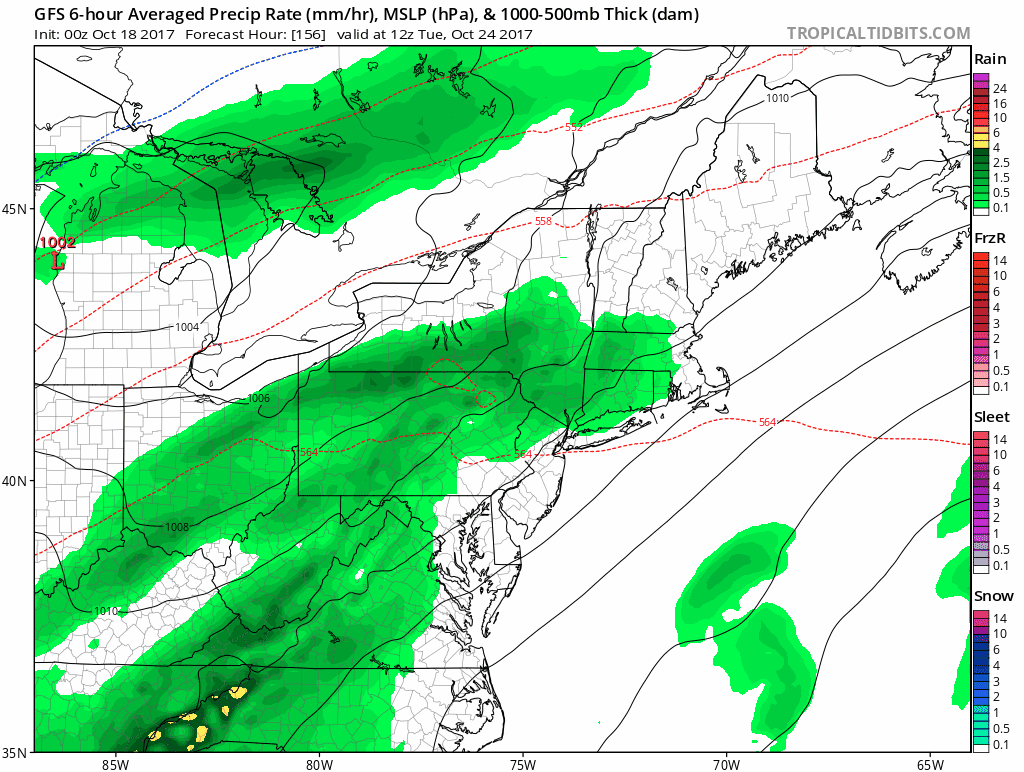 Temperature Outlook
Baltimore Running Festival on Saturday will start cool and end warm. Temps may impact runners still on the course in the sun after 11 AM when we approach 70ºF.

Sign up for email updates on new posts
Since you may miss some posts via social media, click here for email alerts as a way to make sure you don't miss any.  *You may have to refresh that page once for your browser to clear out the images.
How does this compare to normal?
The average dates for the first frost in this advisory area are October 12 to 26. So despite all of the heat this past month, we are on schedule with respect to the cold arriving. Click on this link or the map below for more about the seasonal first frost and freeze by region.
In the Cold (and pink) mood?
Trust in this Bust- Limited Edition Shirt
This is not a forecast, but a fundraiser for breast cancer research at BCRF- the highest rated cancer research charity. This soft Bella T-Shirt is to promote the strength of the 'good bust' and the heart that beats strong beneath it. Proceeds will be donated in honor of my mother Linda Berk, a 3-time breast cancer survivor. Click on the shirt image to join us.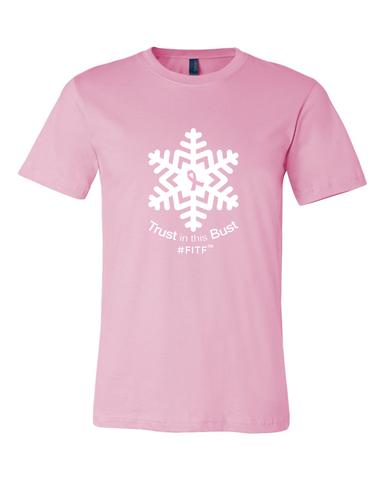 Get the award winning Kid Weather App I made with my oldest son and support our love for science, weather, and technology. Our 3 year anniversary of the release and our contribution to STEM education is this November. It has been downloaded in 60 countries, and works in both temperature scales. With your support we can expand on the fun introduction to science and real weather.
Please share your thoughts, best weather pics/video, or just keep in touch via social media