Monday April 10 – For teachers not on Spring Break yet, I wish you all the luck today. Temperatures will pushing the 80s and while the full moon officially is after midnight, it might as well be today. So, good luck with all of the kids.  This afternoon will kick off my kids little league baseball games and tonight will marks the start of the Passover holiday that will have many celebrating this gorgeous weather pattern.
Average High for April 10 = 63ºF

Record High for April 10 – 91ºF in 2013

SUNRISE 637 AM      SUNSET 739 PM
Hitting the temperature mark may not be a crucial as a snow measurement, but I do see temps jumping higher than forecast. That is often the case with spring warm ups… which is why I am aiming for the 80s.  Sunday brought us 72ºF, and we should surpass that this morning. But it is early in the season and this warmth won't last long. Wednesday will bring morning showers, then slightly cooler back into the 60s for the second half of the week. Next weekend will be back up again in time for Easter.
Afternoon:
The HRRR Model seems to have picked up on the warm up more so than other models… In cases like this, I tend to lean towards the warmer solution.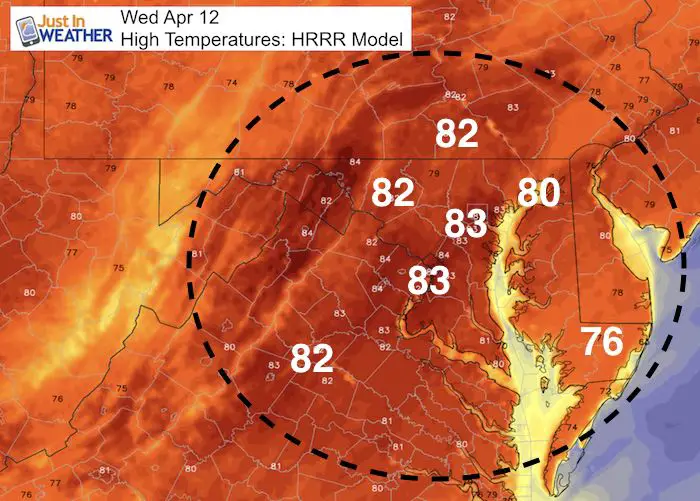 Temperature Outlook
I've adjusted the next two afternoons here to show 'near 80ºF' but I think lower 80s today are a good bet. Perhaps a little warmer Tuesday.
Showers?
Wednesday morning seems like out best best with the next cold front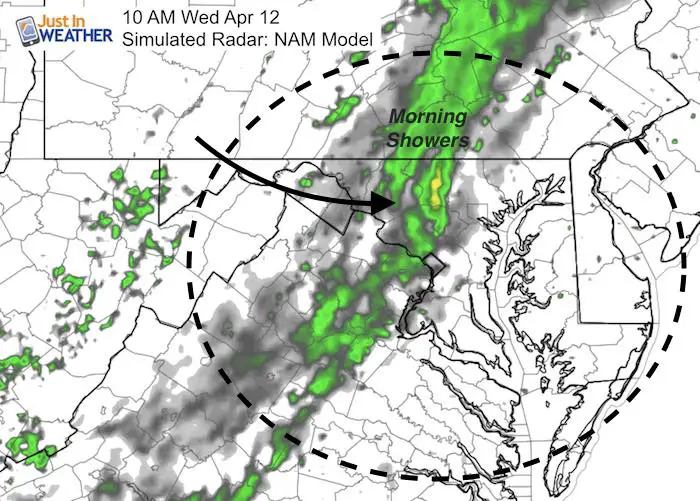 Storm Smart: My STEM Assembly Program
Click here to see the details and how this educational program is also a fundraiser for schools. We can start scheduling for May now.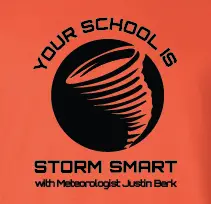 Get the award winning Kid Weather App I made with my oldest son and support our love for science, weather, and technology. Our 3 year anniversary of the release and our contribution to STEM education is this November. It has been downloaded in 60 countries, and works in both temperature scales. With your support we can expand on the fun introduction to science and real weather.
Please share your thoughts, best weather pics/video, or just keep in touch via social media
Faith in the Flakes
The store is closing for the season. Next week we wil be shifting back to spring mode. This will include a severe weather STEM assembly program.