Thursday March 2 – A Wind Advisory remains in effect until 10 AM this morning across much of our area. Perhaps you heard the wind howling overnight, but it might increase briefly this morning. This will be due to the air mixing a bit morning after sunrise. In the process of these strong winds will average 20 to 30 mph and could gust to 55 mph. More trees could come down. There have been quite a bit of damage reports since yesterday's storms. Plan for delays traveling, especially with wind restrictions on the bridges. Also some flurries could reach the north side this morning… but more snow showers on Friday. Then very cold air will bring in a hard freeze over the weekend.
Wind Damage:
Numerous reports from the National Weather Service in yesterday's storms. The worst damage was this large tree through a house on Montrose Ave. in  Towson, reported by the Lutherville Fire Department. Please keep in mind that even if the storm was not bad by you, it may have been elsewhere and you could run into some of the results
Wind Gusts —> slider HRRR Model
[metaslider id=43842]
Temperatures:
It will be colder, but the wind will make it even more noticeable. Afternoon temps shroud be in the mid to upper 40s. As the winds ease a little, it will still make it feel much colder. Here is the expected wind chill at noon, and highs later today.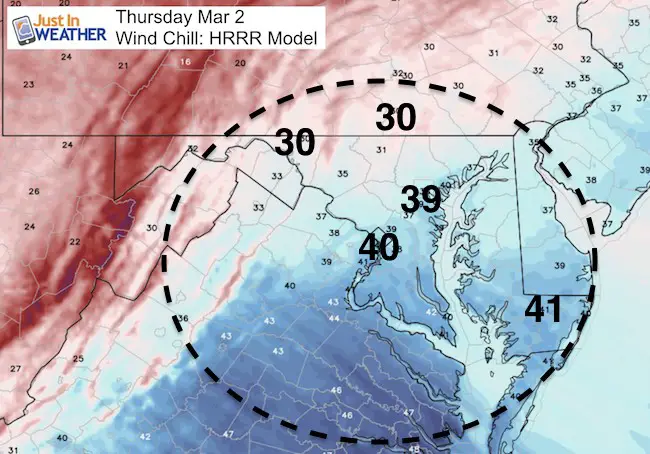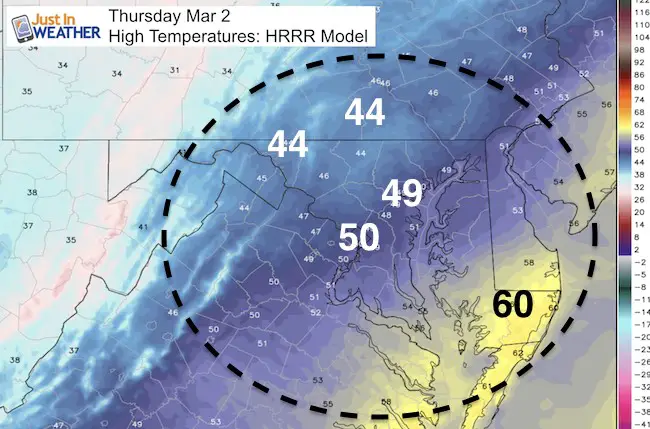 Light Snow and Flurries Friday
I understand the mention of snow gets many stirred up and revives FITF. But the system on Friday will only produce snow showers. Most of this will be during the day, and the ground has had quite a bit of warming. So, do not expect much stickage. However, seeing the flakes will remind us that some winter weather is still possible.
Temperature Outlook: Hard Freeze Into The Weekend
Temperatures will be dropping into the lower 20s over the next few nights…. Even in Baltimore and Washington. The report of the possible earliest Cherry Blossom peak bloom has many concerned. But this stage of the florets is not susceptible to damage yet. It may however slow down the growth for a little bit… until the next warm up next week.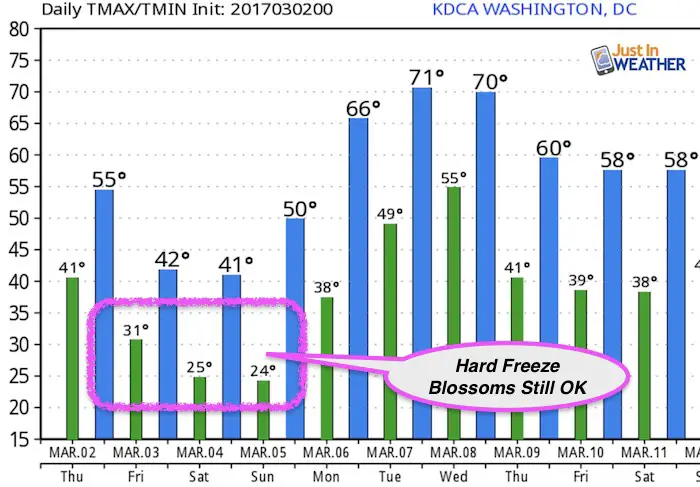 Baltimore Temps
Faith in the Flowers
In a few weeks my friend Lexi Hack and I  will be bringing back these shirts and the fundraiser for Save a Limb Fund at Sinai Hospital. Also stay tuned for my new Storm Smart Assembly program. A STEM based assembly on severe weather for elementary and middle schools.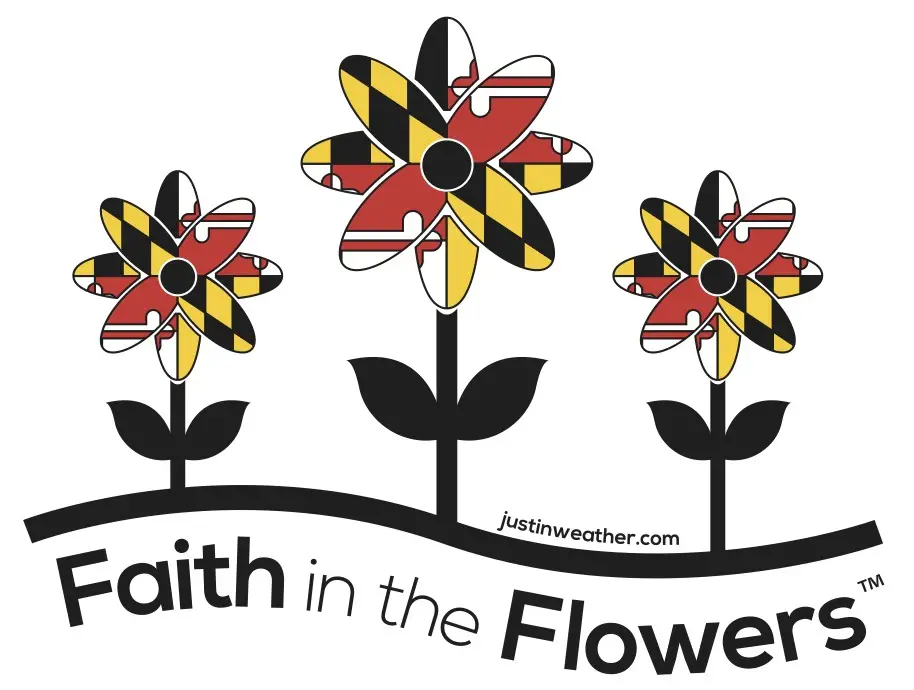 Get the award winning Kid Weather App I made with my oldest son and support our love for science, weather, and technology. Our 3 year anniversary of the release and our contribution to STEM education is this November. It has been downloaded in 60 countries, and works in both temperature scales. With your support we can expand on the fun introduction to science and real weather.
Please share your thoughts, best weather pics/video, or just keep in touch via social media
Faith in the Flakes Online- Flannel PJs Printed Inside Out
Store Now Open