Wednesday February 8 – For the second day in a row, temperatures soared well above expectations and scored another record high at Baltimore's BWI. It may seem like Denver weather as our storm is still set to bring heavy rain and then heavy snow overnight into Thursday morning. The pendulum swings both ways and this is extreme weather for sure. While it may seem hard to consider snow sticking, there is a Winter Storm Warning and Winter Weather Advisory in our area. If you missed my last report, Baltimore has been added to the party list. The latest simulated radar will show the timeline of the snow progress for us. We have a few things working in our favor for stickage. I will list those below along with a compilation of regional snow maps from multipole models and The National Weather Service. My first call for snowfall map is holding strong, but I will make a final call map tonight.
Record High At Baltimore's BWI
72°F set at 12:20 PM

Old Record: 70°F set in 1965

Normal High = 43°F
It Really Will Snow Overnight
Simulated Radar —> slider HRRR Model
This is a rough timeline of the progress of the snow line, give or take an hour for a buffer. Please see my notes below
[metaslider id=43312]
My Notes:
Faith in the Flakes #FITF: It will snow. That part of the forecast is pretty solid.  The rest depends on where you live and how quickly the cold takes over for stickage.
Rain will cool the ground faster. Despite another day in the 70s, a few hours of moderate to heavy rain will help to take some of the heat from the pavement.
Timing: The snow arriving before dawn is the coldest time of the day. This allows for the maximum amount of dark hours to lose heat form the day before.
Intensity: Snow rates will be over 1 inch per hour. That may fall while the air is above freezing for an hour or two. Even the ground being warm. If all the snow was to stick, we would get dumped on for sure. The snow rates can quickly overtake the warm ground. Flakes will be colder than just 32F and need to warm themselves before melting. Fast snow rates can cover the ground before the melting takes over… and provide a layer for the other flakes to settle on.  That is why a 1 inch per hour rate can initially be melting on contact, but lead to stickage. The difference in how long that takes can make or break a few inches.
Do you remember??? We had an early season snowstorm just before Halloween 6 years ago. It was in October and after warm weather. I was amazed by the snow stickage on the roads, during the day! Northern counties got 3 to 6 inches of snow then.  That was all about the intensity and persistence of the snow. I consider that all the time when I think it may be too warm.
Temperatures At Daybreak
Heavier snow can drop temps to freezing sooner. This is the best guesstimate now. The freezing line will be close to I-95 at sunrise.
Faith in the Flakes
Get the latest FITF gear  here at the online store.
Snow Maps
My first call for snowfall has not changed… but I may bump the upper end of the north zone from the 3 to 6+ inches to 4 to 8 inches. See the latest Model and NWS Maps compared to my first call map below. I will have another update by 10 PM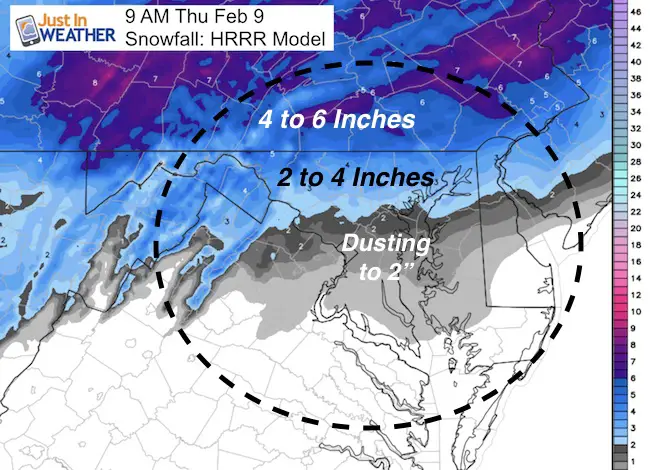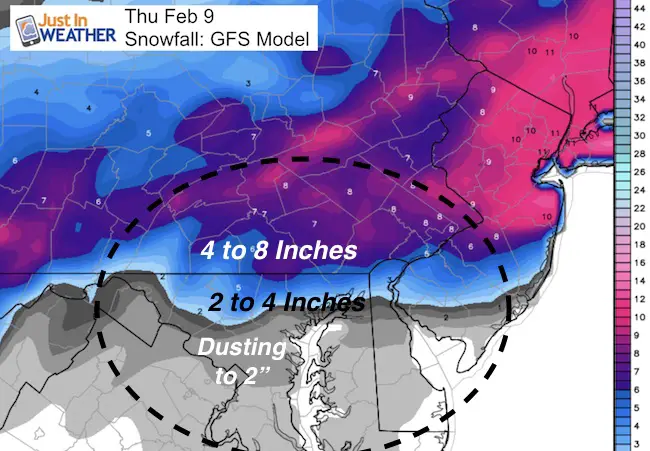 Canadian GEM Model
is way higher than the rest. This is the first time in ages that I did NOT lead with my trusty (and normally favorite) Canadian Model. As tempting as this is, I need to show reservation for the event and melting of flakes.  This, I am showing this for posterity, but last.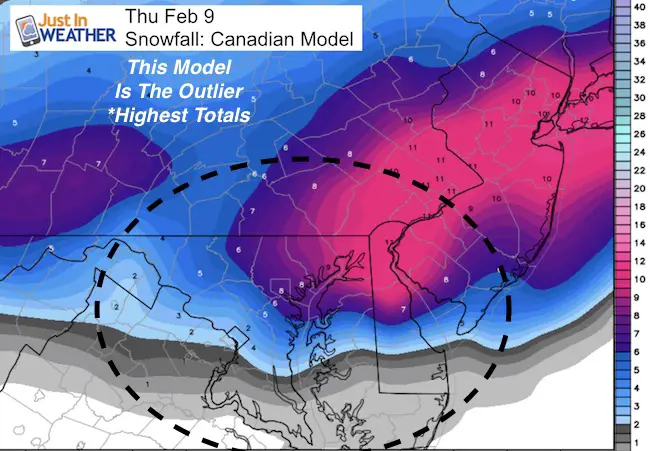 Get the award winning Kid Weather App I made with my oldest son and support our love for science, weather, and technology. Our 3 year anniversary of the release and our contribution to STEM education is this November. It has been downloaded in 60 countries, and works in both temperature scales. With your support we can expand on the fun introduction to science and real weather.
National Weather Service Maps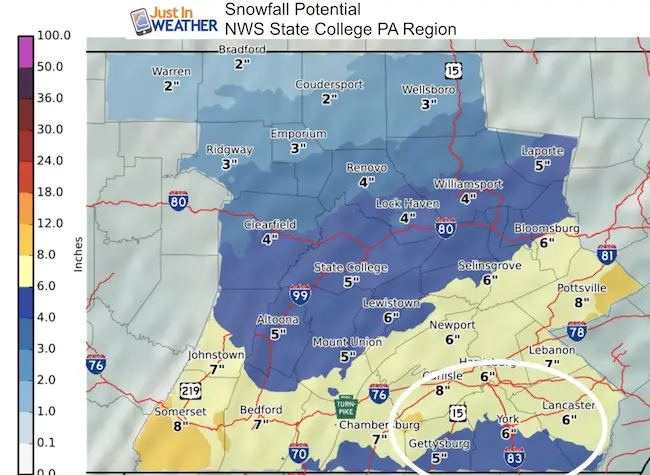 My First Call For Snowfall
Still looking good. I may change the 3 to 6+ inch zone to 4 to 8 inches… My 2 inches or more fits a typical 2 to 4 inch range.
My next update will be by 10 PM
FITF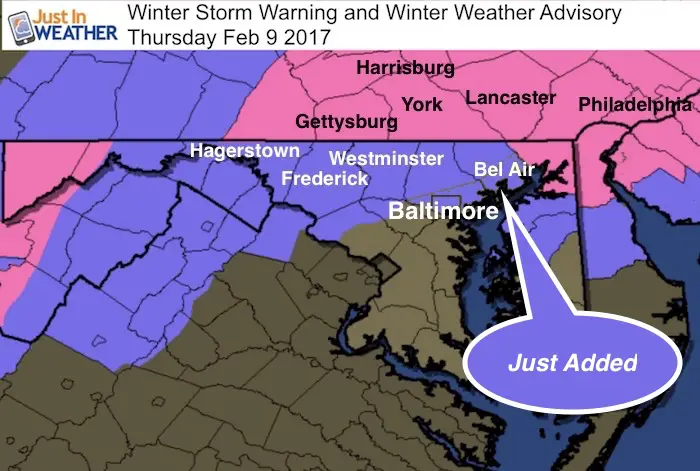 Please share your thoughts, best weather pics/video, or just keep in touch via social media
Faith in the Flakes Online- Flannel PJs Printed Inside Out
Store Now Open